Published on
October 19, 2018
Category
News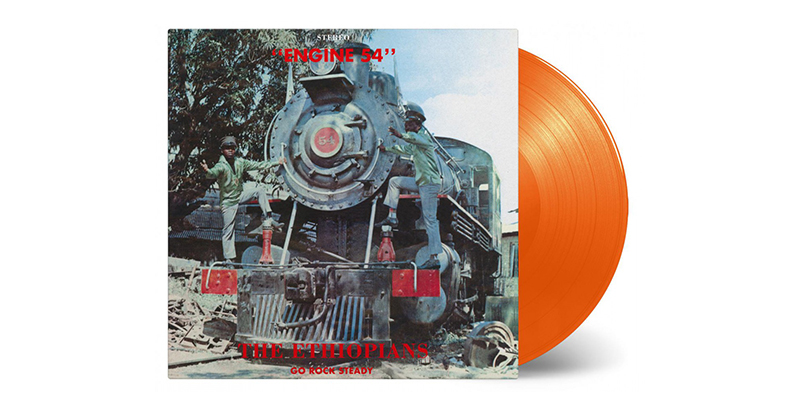 All aboard the 'Train to Skaville'.
The Ethiopians' debut LP Engine 54 is being reissued for the first time, on limited orange vinyl this October via Music on Vinyl.
Released in 1968, Engine 54 demonstrated the group's mix of ska, vocal harmony and rocksteady.
The album is full of train imagery and sounds, including the track 'Train to Skaville' – the group's first major hit single, which has since become a classic ska tune.
Read more: From the vaults: The 20 best reggae 7″s ever made
The success of 'Train to Skaville' saw the group enter the UK Top 40, and led to two tours of Britain in 1968 and 1969.
The Ethiopians were one of the first Jamaican groups to tour the UK after many from the Caribbean and West Indies migrated to Britain following the Second World War.
Engine 54 was originally released on the Jamaican label WIRL and the British label Doctor Bird which would later be bought by Trojan Records.
Limited to 1000 copies,Engine 54 has been remastered for the Music on Vinyl reissue on orange 12″.
Pre-order a copy of the album here, listen to audio clips and check out the track list below.
Tracklist
Side A
1. Engine 54
2. My Love
3. You Got The Dough
4. Train To Skaville
5. Give Me Your Love
Side B
1. Train to Glory
2. Long Time Now
3. Woman's World
4. Unchanged Love
5. Come On Now