Published on
May 11, 2016
Category
News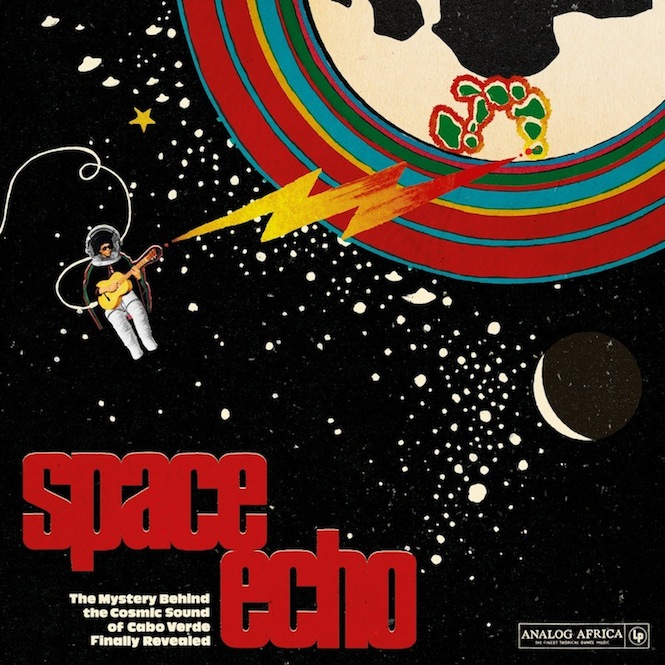 Analog Africa unearth some of the most extraterrestrial synth music we've ever heard.
Located 350 miles off the west coast of Africa, Cape Verde is one of the last places you'd expect to find a treasure trove of electronic dancefloor grooves.
The island that synths certainly didn't forget, it's the focus on Analog Africa's superb new compilation Space Echo, revealing a vibrant and intoxicating scene that flourished in the late '70s and early '80s as the arrival of synthesisers and electronic instruments revitalised the nation's local mornas, coladeras and funaná rhythms.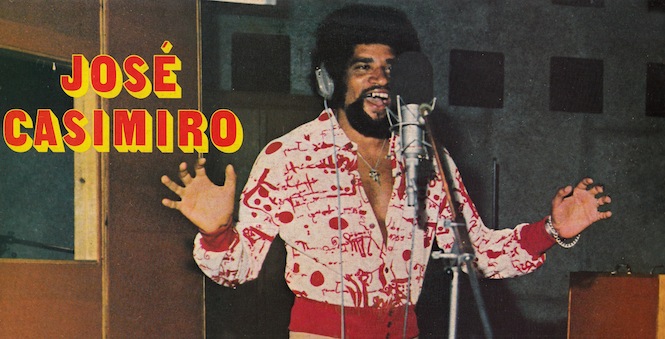 How did they get there? The story told by Analog Africa is (almost) too magical to be true. Legend has it that a ship load of Rhodes, Moog, Farfisa, Moog, Hammond and Korg gear left Baltimore on the 20th March 1968 bound for Exposição Mundial Do Son Eletrônico Exhibition in Rio De Janeiro, the first major expo of electronic equipment and gadgets in South America.
By the evening of the 20th March, the ship had gone missing, only to reappear eight miles off the coast of Cape Verde three months later. Despite evidence to the contrary, the ship was deemed to have fallen from the sky, baffling local elders and Portuguese scientists alike. When they finally opened the hold, astonishment abounded. Curious but not overwhelmed, the instruments ended up in storage in a local church, no use to a community without electricity.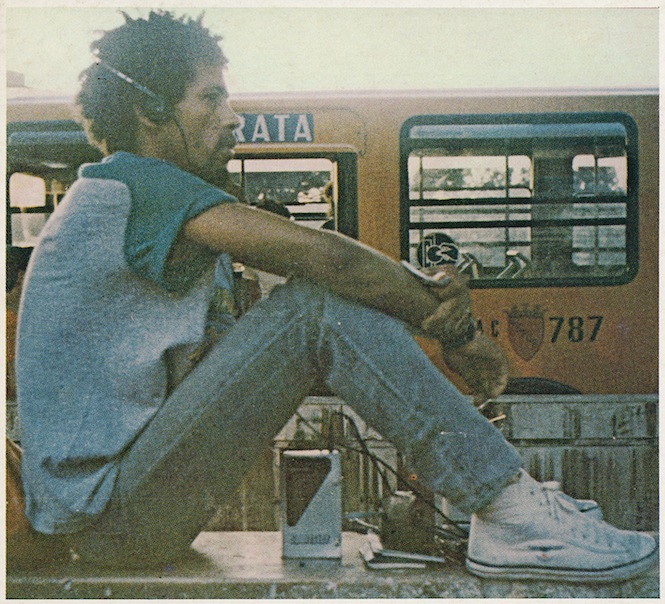 With the instruments eventually distributed among local schools, the children of Cape Verde began to nurture a unique talent for playing synthesizers, which would explode a decade later into a cosmic funk and dance music scene like no other. Digging deeper than most, Analog Africa have compiled the ultimate introduction to what they're now calling 'The Cosmic Sound of Cape Verde", featuring fifteen flabbergasting tracks that have almost never left the island.
Released on double vinyl, with a booklet featuring interviews with 12 of the 14 musicians featured, it's one hell of a document, and up there with the most ambitious, audacious, utterly brilliant compilations we've come across in recent years.
Listen to 'Quirino Do Canto' by Mino Di Mama below. If anything sums up the comp's title Space Echo, it's this.
Space Echo – The Mystery Behind the Cosmic Sound of Cabo Verde Finally Revealed! will be released on 27th May via Analog Africa. Click here to pre-order a copy.
Tracklisting:
01. António Sanches – "Pinta Manta" 4:25 – Originally released on Táki-Talá (004-XL), circa 1983
02. Dionisio Maio – "Dia Ja Manche" 4:37 – Originally released on Carlita Cox (CAR-COX-1), 1984
03. José Casimiro – "Morti Sta Bidjàcu" 5:23 – Originally released on Iefe Discos ‎(Iefe-029), circa 1983
04. Bana – "Pontin & Pontin" 4:16 – Originally released on Discos Monte Cara (DMC 111-120), circa 1984
05. Fany Havest – "That Day" 5:01 – Private press (001 FH5), 1984
06. Pedrinho – "Odio Sem Valor" 6:05 – Originally released on Iefe Discos (IEFE-022), circa 1983
07. Quirino Do Canto – "Mino Di Mama" 5:53 – Unknown
08. Tchiss Lopes – "Mundo D´Margura" 3:05 – Private Press (TL 02), 1984
09. João Cirilo – "Po D´Terra" 5:38 – Originally released on Edição Táki-Talá ‎(001-XL), circa 1983
10. Abel Lima – "Corre Riba, Corre Baxo" 3:08 – Originally released on Afrika New ‎(ERL-01), 1977
11. Os Apolos – "Ilyne" 3:50 – Originally released on La Do Si Discos ‎(780726)
12. Americo Brito – "Sintado Na Pracinha" 2:53 – Originally released on Arsom Records (801004), 1981
13. Elisio Vieira – "Capchona" 3:16 – Originally released on Brandão Records ‎(BR-001), 1984
14. Antonio Dos Santos – "Djal Bai Si Camin" 7:21 – Private Press (A.S.-001-WZ), 1983
15. Abel Lima – "Stebo Cu Anabela" 4:31 – Originally released on Production Abel Lima ‎(AL 05), 1980