Published on
June 16, 2014
Category
News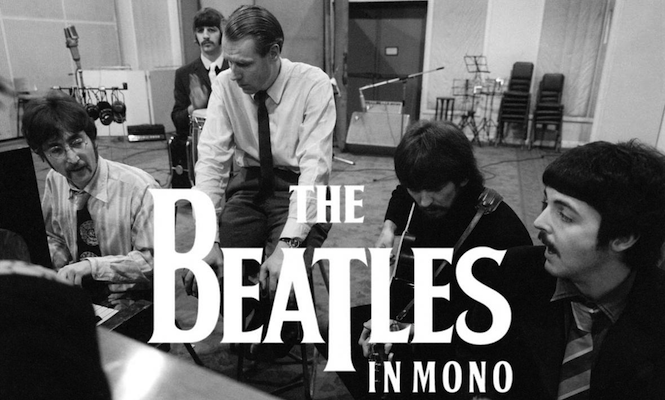 Analogue recordings remastered at Abbey Road to recreate the original sound of The Beatles.
The Beatles nine UK albums, the American-compiled Magical Mystery Tour and their complete Mono Masters collection are to be reissued in mono for the most ambitious re-imagining of the Fab Four's seminal back-catalogue in recent years.
Unlike the 2009 CD box set, The Beatles In Mono, the newly announced vinyl releases have been remastered from the original analogue tapes in the studio where they were originally cut, making The Beatles available once more in the format that they were first enjoyed when originally released in the 1960's.
While not trying to simply recreate the original recordings, the teaser video below explains how the new recordings will try and come as close as possible to the urgency of the early mono recordings, which the band always regarded as their primary format, before it was ultimately superseded by stereo in 1968.
Described in the press text as an 'audiophile-minded undertaking', the release will doubtless also appeal to more casual fans, with the reissues having been sensibly (and mercifully) made available individually as well as collectively in a lavish 14xLP box set which will include a 100+ page hardback book.
The following albums are set to be released individually and in the box set on September 8th. Click here for more info.
Please Please Me
With The Beatles
A Hard Day's Night
Beatles For Sale
Help!
Rubber Soul
Revolver
Sgt. Pepper's Lonely Hearts Club Band
Magical Mystery Tour
The Beatles (2-LP)
Mono Masters (3-LP)
Not sure what all the fuss is about? You should watch our mini-doc on the art of vinyl mastering to see what does go on.