Published on
July 22, 2013
Category
News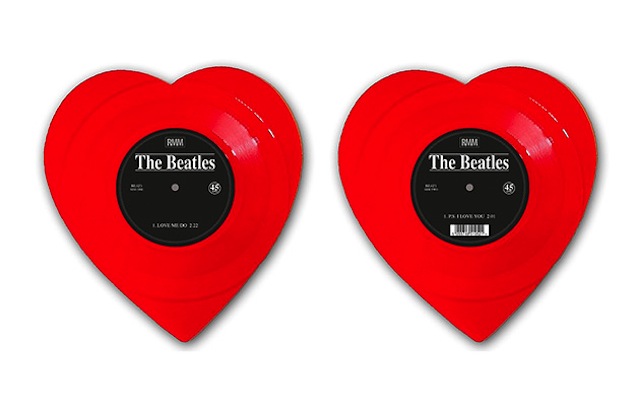 Just don't call it a bootleg.
Over 50 years since its original release in 1962, Mischief Music have capitalised on its expired UK copyright to reissue The Beatles' "Love Me Do" as a heart-shaped 7″. Apparently limited to 500 copies, the novelty reissue features the fab four's breakthrough single backed by "P.S. I Love You", and continues Mischief Music's multi-coloured ex-copyright reissue series, with Elvis' Sun Records singles and a besplattered collection of Bob Dylan cuts also surfacing earlier this year.
In line with Mischief Music's inconspicuous internet presence, "Love Me Do" is currently only available for pre-oder via Amazon, and will be released on July 26th. Get it before Apple melt it down. [via Super Deluxe Edition]
Want to see where this fits into your collection? Peruse this list of the top 10 most valuable Beatles records. Alternatively, if custom-shaped records is your thing, check out Alice Russell and Quantic's teardrop-shaped release on Tru Thoughts.