Published on
June 7, 2021
Category
News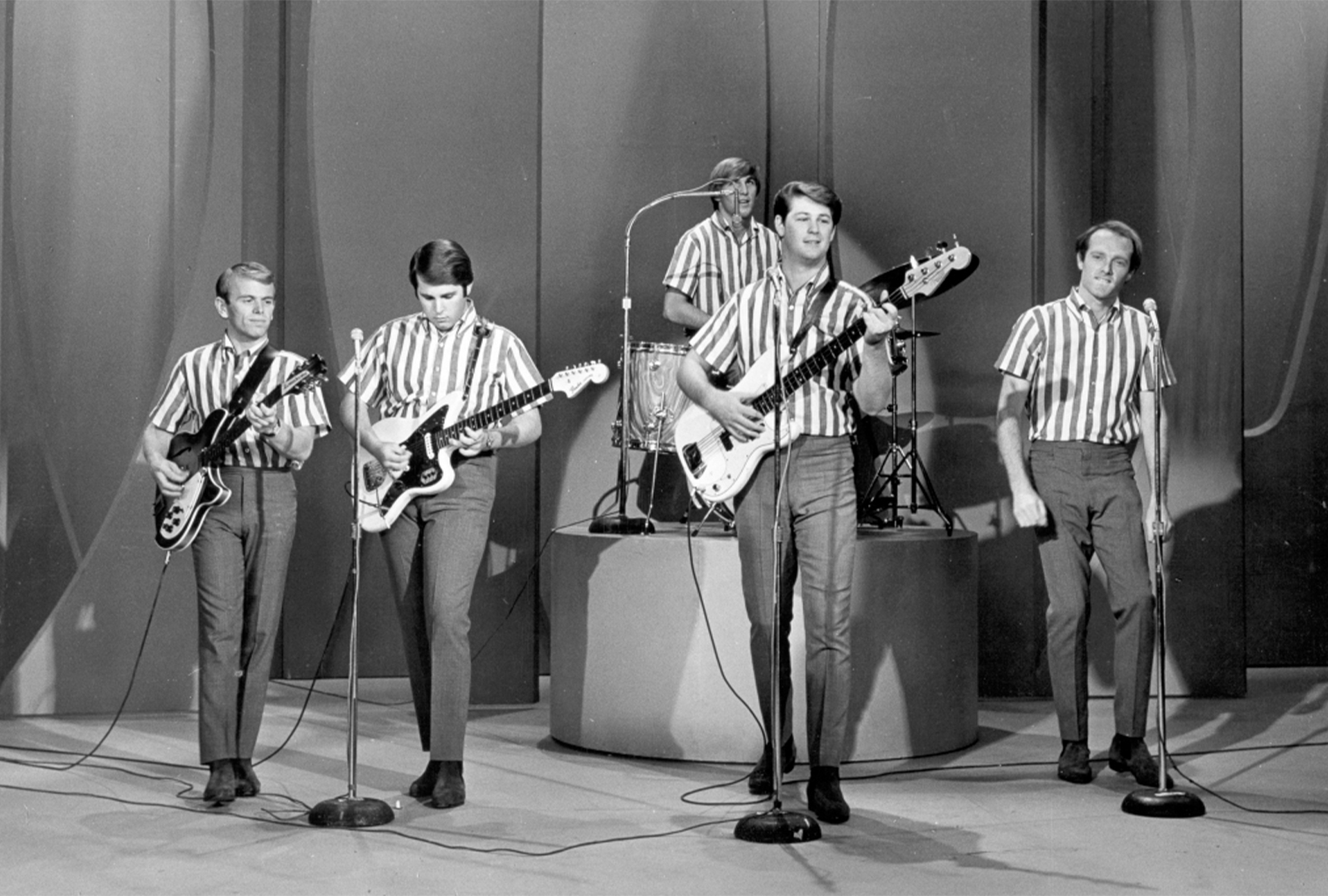 Featuring 44 previously unreleased tracks, alternative versions, and more.
The Beach Boys are releasing a new box set, called Feel Flows, focusing on their Sunflower and Surf's Up albums, via UMC / Virgin EMI this July.
Feel Flows boasts both the original albums and 44 previously unreleased tracks, including versions, mixes, and vocals.
The 4xLP box set also includes a 48-page book featuring unreleased photos, liner notes, and both new and archival interviews.
Pre-order Feel Flows here in advance of its 30th July release, check out the artwork and tracklist below.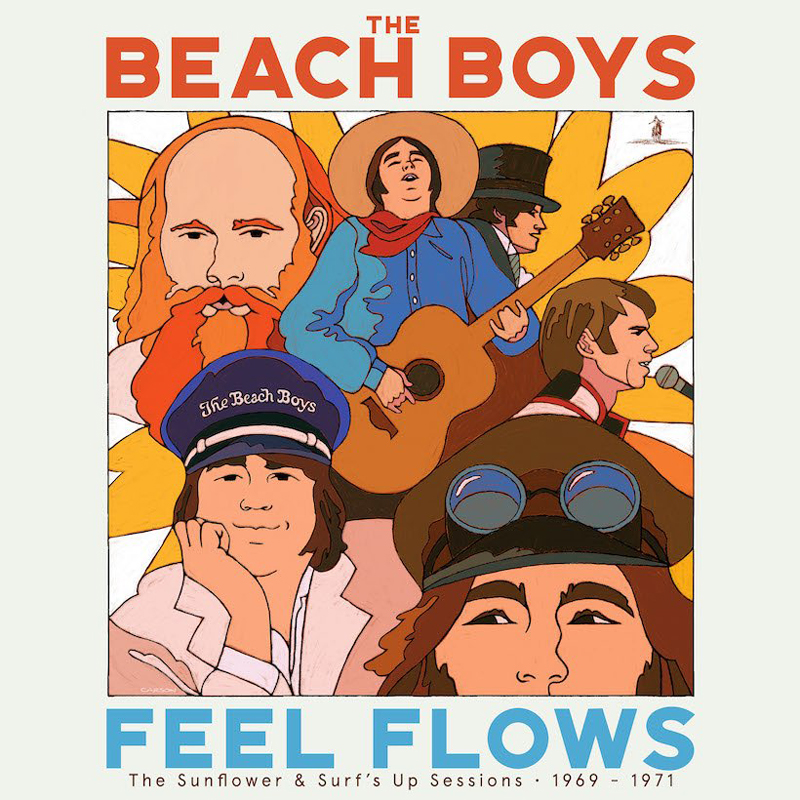 Surf's Up Original Album
1. Don't Go Near The Water
2. Long Promised Road
3. Take A Load Off Your Feet
4. Disney Girls
5. Student Demonstration Time
6. BONUS TRACKS (previously unreleased)
7. Disney Girls (live 1982)
8. Feel Flows (backing vocals excerpt)
9. Feel Flows
10. Lookin' At Tomorrow (A Welfare Song)
11. A Day In The Life Of A Tree
12. 'Til I Die
13. Surf's Up
14. BONUS TRACKS (previously unreleased)
15. A Day In The Life Of A Tree (track & backing vocals)
16. 'Til I Die (a cappella)
Sunflower Original Album
1. Slip On Through
2. This Whole World
3. Add Some Music To Your Day
4. Got To Know The Woman
5. Deirdre
6. It's About Time
7. BONUS TRACKS (previously unreleased)
8. Cotton Fields (2020 stereo mix)
9. San Miguel (backing vocals excerpt)
10. It's About Time (backing vocals excerpt)
11. Tears In The Morning
12. All I Wanna Do
13. Forever
14. Our Sweet Love
15. At My Window
16. Cool, Cool Water
17. BONUS TRACK (previously unreleased)
18. This Whole World (Live 1988)
Sunflower Bonus Tracks
1. Loop De Loop (original 1969 mix)
2. San Miguel (2020 mix)
3. Susie Cincinnati (2020 mix)
4. Good Time (2019 mix)
5. I Just Got My Pay (2019 mix)
6. Two Can Play (2019 mix)
7. I'm Goin' Your Way (alternate mix)
8. Where Is She (2019 mix)
9. Break Away Tag (backing vocals excerpt)
10. Our Sweet Love (string section)
11. This Whole World (alternate ending)
12. Add Some Music To Your Day (alternate version)
13. Soulful Old Man Sunshine (2019 mix)
14. All I Wanna Do (a cappella)
15. Back Home (alternate version)
16. When Girls Get Together (2019 mix)
17. It's About Time (live 1971)
18. This Whole World (backing vocals section)
Surf's Up Bonus Tracks
1. It's A New Day
2. Big Sur
3. (Wouldn't It Be Nice To) Live Again (2019 mix)
4. H.E.L.P. Is On The Way (2019 mix)
5. 4th Of July (2019 mix)
6. Lady (Fallin' In Love) (1970 stereo mix)
7. Behold The Night
8. 'Til I Die (piano demo)
9. Medley: All Of My Love / Ecology
10. Sweet And Bitter
11. My Solution
12. Awake
13. Take A Load Off Your Feet (Live 1993)
14. Surf's Up (Live 1973)
15. A Day In The Life Of A Tree (backing vocals excerpt)
16. Disney Girls (backing vocals excerpt)