Published on
July 1, 2016
Category
News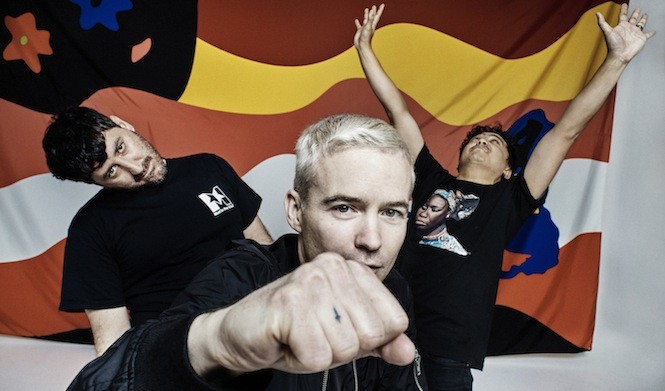 Crate digging kings share their finds.
Available to stream today (scroll down) and due on vinyl next week, The Avalanches' highly anticipated new album Wildflower is almost here.
The release calls an end to the sixteen year hiatus that has maddened fans of their 2000 debut Since I left You, the collage masterpiece that stitched together over 3,500 obscure samples into a single psychedelic hip hop tapestry.
So, with Wildflower now with us, anticipation of the Australian outfit's crate digging adventures has been high. With 22 tracks to get through and collaborations with Danny Brown, MF DOOM, Father John Misty, Toro Y Moi, Jennifer Herrema, Biz Markie and more, there's doubtless going to be more digging to be done, but for starters, the band have revealed a selection of dusty hooks over which the album has been draped.
Speaking to Australian radio station Triple J, band members Robbie Chater and Tony Di Blasi have begun to break it down. First up, the album's lead single 'Frankie Sinatra', whose jaunty big-top electro dismayed a lot of fans features 'Bobby Sox Idol' by '30s Calypso idol Wilmouth Houdini, and the much-discussed snippet from The Sound Of Music, which Tony describes as his "favourite part of the song".
"My favourite part about this song is the 'Favourite Things' sample, because growing up with five brothers and sisters we used to all watch musicals and The Sound of Music was one of the favourites. We were like little Von Trapp family singers ourselves."
Another single to emerge ahead of thew album, 'Subways' is based around a track of the same name by a 12-year old singer called Chandra, who released The Transportation EP in 1980. As Robbie describes, "it's this crazy No Wave post-punk random music… It must be very strange for her today to hear her 12-year-old self sampled in another dimension exploded around in space and time, coming back out through the radio again." The track also features a snippet from The Bee Gee's 'Warm Ride' from 1977.
As you'd expect, everything is far game for The Avalanches, who will just as happily take snippets of dialogue from the Jean-Michel Basquiat documentary The Radiant Child on 'Going Home, as use bits from Queens Of The Stone Age on 'If I Was A Folk Star'.
The Biz Markie collaboration 'The Noisy Eater' features a sample of 'Come Together', personally approved by Paul McCartney and Yoko Ono, alongside Jerry Lewis' 'The Noisy Eater', while Macca appears again later in the album on 'Livin' Underwater (Is Somethin' Wild)' with 'Uncle Albert'.
Elsewhere on the album, The Shondells' blue-eyed soul ballad 'Lost In Your Eyes' appears on 'The Wozard of Iz', Everything Is Everything's 'Witchi Tai To' contributes to 'Over The Turnstiles' and one of Robbie's favourite tracks on the record 'Sunshine' which features The Fuzz's 'Leave It All Behind Me' and 'Summer (The First Time)' by country singer Bobby Goldsbro.
And that's just for starters. You can explore the rest of the samples in the article here.