Published on
April 30, 2020
Category
News
"Golden, longing pop meets punk."
Thao Nguyen's Thao & The Get Down Stay Down are releasing their fifth studio album, called Temple, via Ribbon Music this May.
Exploring themes of alienation, shame and acceptance, "Temple is an album that pushes open boundaries for a different kind of sanctuary, where you don't have to whisper," explains the label.
Across its 10-tracks, Nguyen mixes influences including rock, funk and hip-hop instrumentals to weave "golden, longing pop with punk rock roots."
Marking the group's first self-produced album, Nguyen teamed up with longtime bandmate Adam Thompson on co-production duties.
Nguyen has also shared the video for second single 'Phenom', which was shot entirely on Zoom at the start of the Coronavirus pandemic lockdown.
Temple follows the band's 2016 album A Man Alive, also released on Ribbon Music.
Head here to pre-order a copy in advance of Temple's 15th May release, check out the artwork and tracklist below.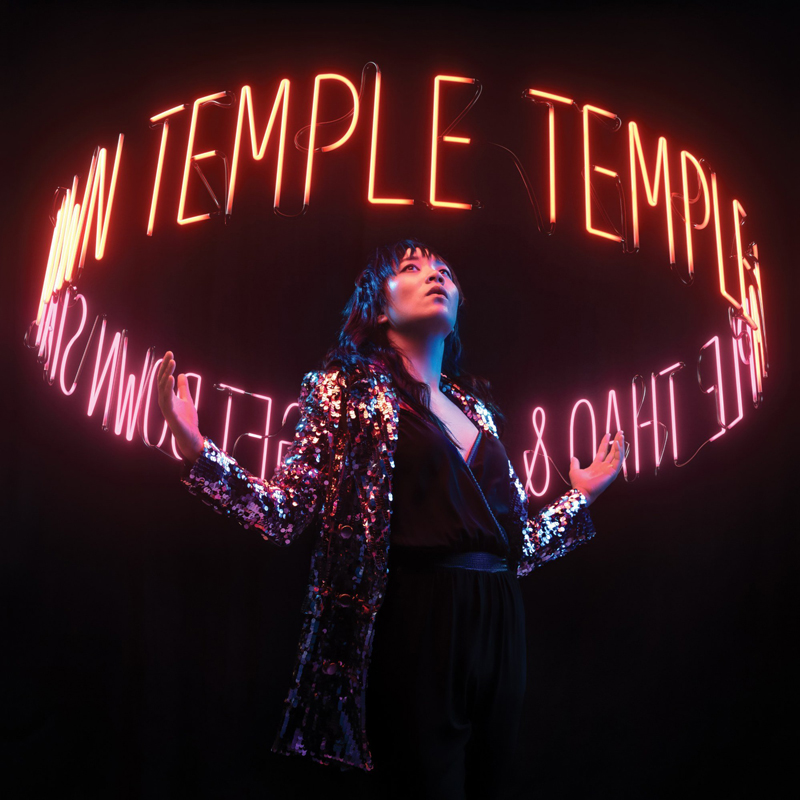 Tracklist:
1. Temple
2. Phenom
3. Lion on the Hunt
4. Pure Cinema
5. Marauders
6. How Could I
7. Disclaim
8. Rational Animal
9. I've Got Something
10. Marrow