Published on
April 18, 2016
Category
News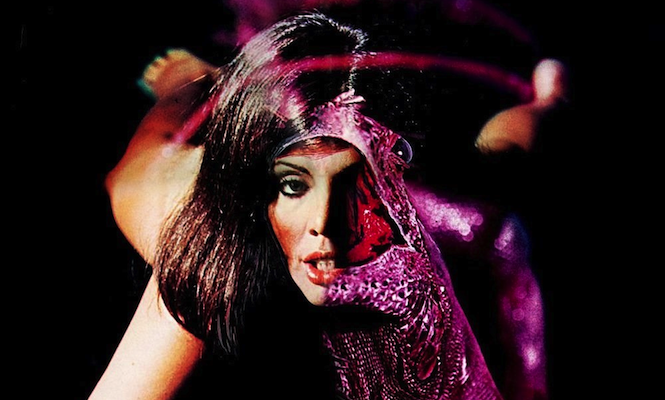 The original unreleased score to Una Lucertola Con La Pelle Di Donna (A Lizard In A Woman's Skin) surfaces.
Italian soundtrack master Ennio Morricone's initially unreleased score to Lucio Fulci's 1971 giallo horror film Una Lucertola Con La Pelle Di Donna (A Lizard In A Woman's Skin) has appeared for sale on Discogs, supposedly one of only two copies known to exist.
Arguably one of Morricone's rarest slabs of wax, the acetate was cut in the studios of Italian archive RAI back in 1971, the year of the film's release, but didn't see the light of day until 1996, when the soundtrack was given a CD release by Screen Trax. Since then it has been reissued on vinyl by Dagored in 2000 and more recently Death Waltz in 2014, when it made our list of the year's most impressive artwork.
However, the versions and title names cut to acetate in 1971 differ from those subsequently included on the reissues, making this one of the most sought after Morricone rarities out there. Listed for €1,800, German seller encarnita says that "both copies I own are the only ones existing".
Earlier this year Morricone returned to the limelight to score Quentin Tarrantino's The Hateful Eight for release on Third Man Records. For more, read our guide to the 10 essential Morricone soundtracks here.
H/T Cherrystones, who also recently dropped this epic two-hour Morricone mix.