Published on
February 5, 2019
Category
News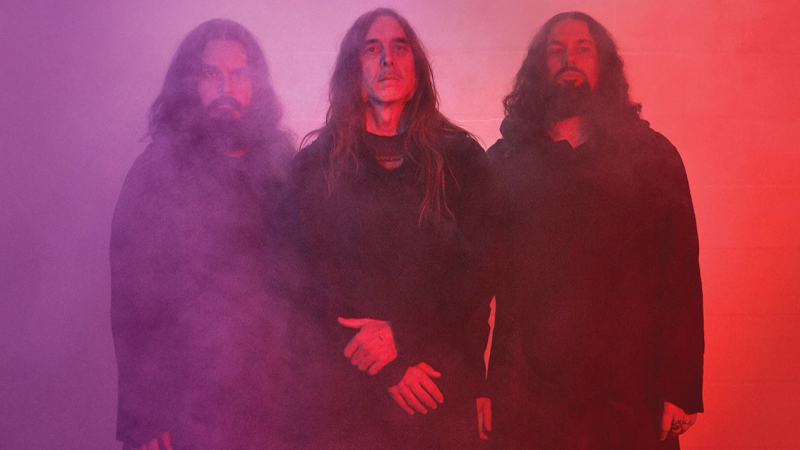 Inspired by 20th century abstract expressionism.
Sunn O))) have announced two new albums, out this year via Southern Lords Records.
Read more: Hymns to the Ur-Mind: The essential Sunn O))) in 10 records
The first LP, Life Metal, will be released in April.
Created using all analogue production, Life Metal was recorded during two weeks in July 2018 at Steve Albini's Electrical Audio (Studio A).
Collaborators on the album include composer Hildur Guðnadóttir, (formerly of Múm), who lends vocals, electric cello and haldorophone, Tim Midtett on aluminium bass neck and baritone guitars, and Anthony Pateras on organ.
Life Metal's artwork features a painting by artist Samantha Keely Smith. According to the group, "they collide ideas of 19th century romanticism & late 20th abstract expressionism (mysticism) with Sunn O)))'s approach to metal (via reference points of Arbo, Turner, Delville, Richter, Turrel, Wou-Ki)."
Life Metal will be followed by a second album called Pyroclasts, which was recorded during the same sessions, and will be released in autumn.
Check out the Life Metal cover art below ahead of its April release.