Published on
July 25, 2016
Category
News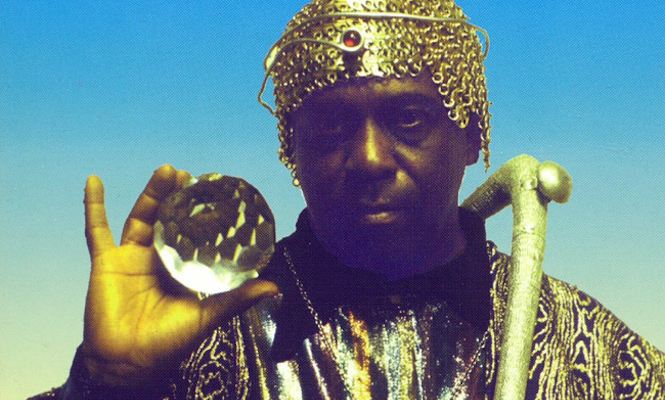 It may be the only one in existence.
A super rare orange vinyl edition of Sun Ra & His Solar Orchestra's Secrets Of The Sun has gone on sale on eBay.
Originally released in 1965 on Ra's own El Saturn Records label, the orange pressing is thought to be the only coloured vinyl edition in existence, and just another example of Sun Ra's extraordinary foresight and industry, pioneering coloured vinyl pressings as they were becoming popular with major labels.
Although the description suggests an abundance of surface noise, the record is something of a collector's item by a musician who Gilles Peterson has called "the ultimate artist for any vinyl collector."
Given that the standard black edition of Secrets Of The Sun has gone for over £800 on Discogs, the starting bid of $499 seems wholly reasonable.
Recorded at the Choreographers' Workshop in New York in 1962, the album features six tracks of Ra's more concise compositions, from the dreamy astral jazz of 'Friendly Galaxy' to the avant garde bells and chimes of 'Solar Symbols'.
Click here to place a bid and watch Gilles Peterson on collecting Sun Ra records below: