Published on
August 16, 2017
Category
News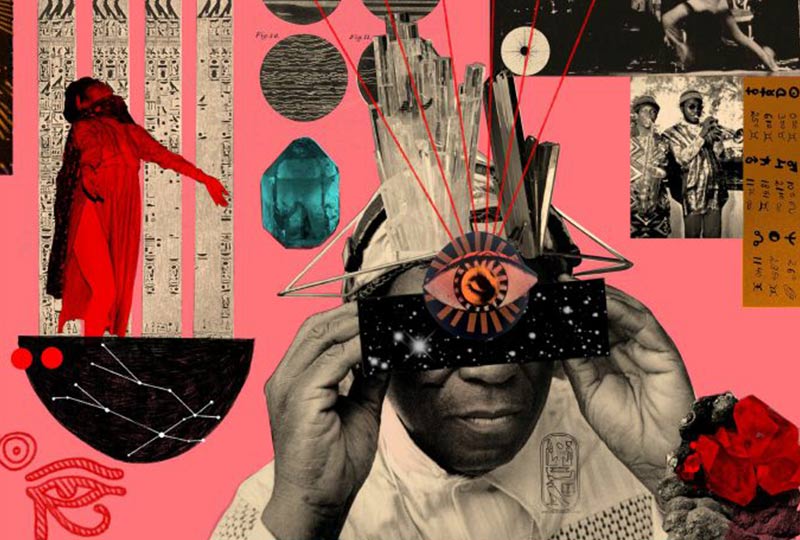 Rare, celestial live recordings.
Previously issued as separate 10"s, Sun Ra and his Myth Science Solar Arkestra's Lost Art Series Vol 1 & 2 are being released together for the first time.
Read more: Strange satellites: The 10 rarest Sun Ra records
Volume One features a rare live version of 'Along Came Ra' from a Paris concert in 1983, while the b-side includes intergalactic love song 'The Sky Is A Sea of Darkness When There Is No Sun To Light The Way' and 'We Travel The Spaceways', from the Disco 3000 concert tapes.
Volume Two features recordings from Sun Ra's Sub Underground series. 'Love Is For Always' and 'The World of Africa' – tracks from Sub Underground #1 – were recorded at a 1974 performance at Temple University. B-side 'Space Is The Place, We Roam The Cosmos' was taken from the 1975 What's New LP.
Pre-order a copy here and listen to 'Along Came Ra' with June Tyson lending almighty vocal stylings, plus check out the track list, below.
Side 1
1. Alone Came Ra
2. The Sky Is S Sea Of Darkness When There Is No Sun To Light The Way
3. We Travel The Spaceways
Side 2
1. Love Is For Always
2. The World Of Africa
3. Space Is The Place, We Roam The Cosmos