Published on
September 12, 2016
Category
News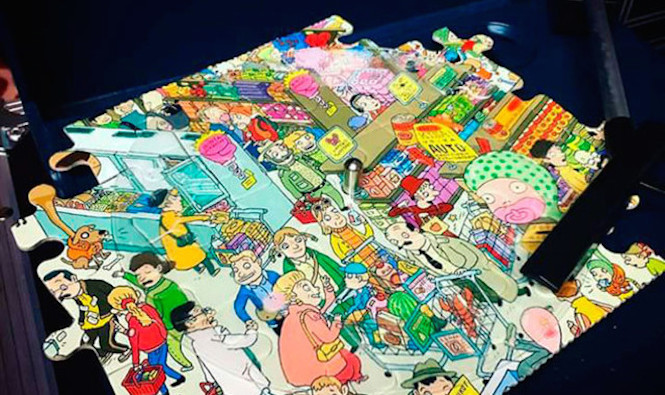 The band has also designed coal dust, faux-fur and mirrored 7″s.
New London trio Sugar Coat will release their debut single 'Me Instead' as a set of thirty-five unique and one-off 7″s designs. The series includes the world's first playable jigsaw vinyl, which was created at a pressing plant in Finland.
The band's Billy Brentford Reeves said to NME: "Crudely speaking, it's essentially a hand-made picture disc."
He continued: "Music must have plenty of 'magick and mystery', so we're keen that our early singles are very difficult to get hold of."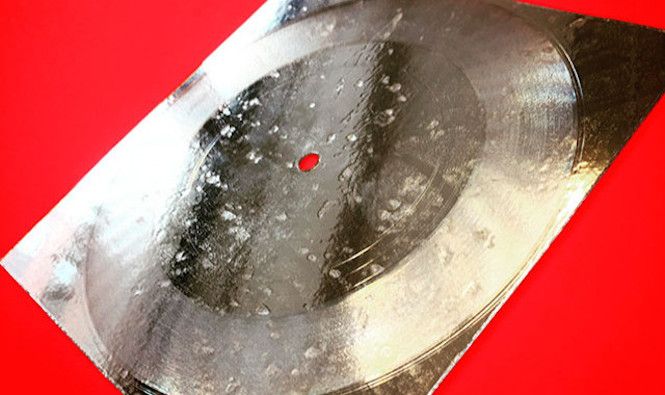 Other items in the set include a mirrored vinyl, a faux-fur design and a copy with coal dust from the mines at Orgreave in South Yorkshire, where the one of "most violent clashes in British industrial history" took place during the UK miners' strike, 1984.
Due on September 23 from the Sugar Coat website, the 7″s will range from £12 to £150 and arrive with a free CD. The band's next single 'Just A Man', due in December, will be pressed to 8" vinyl and limited to just eight copies.
https://www.youtube.com/watch?v=lcBQo1XzvkI