Published on
April 13, 2022
Category
News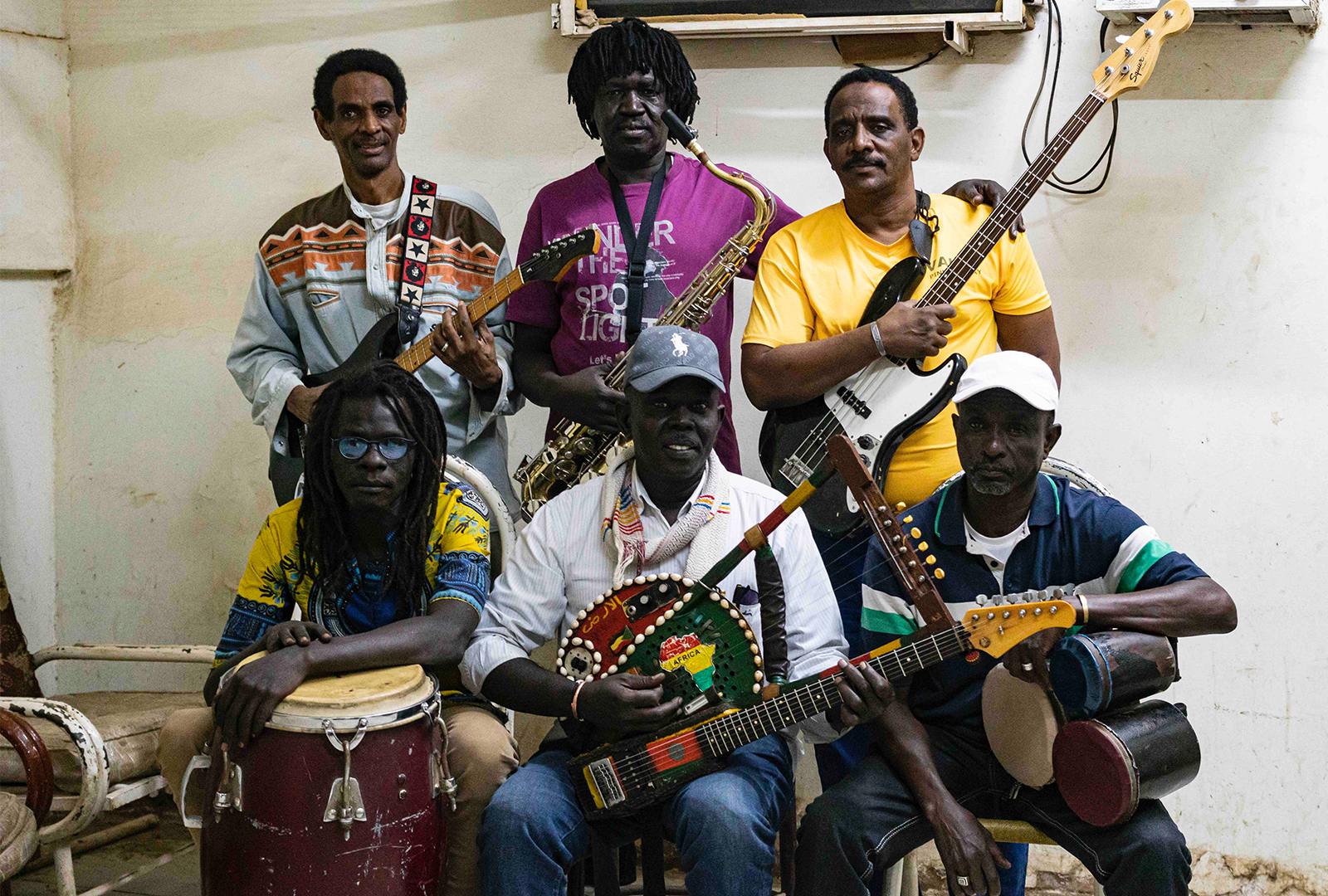 The Red Sea Coast's electric soul and brass sounds.
Ostinato Records is releasing a new album of Sudanese Beja music, called BEJA POWER, this June.
Its six songs are performed by Noori and his Dorpa Band – a group from Port Sudan, who are from a city on the Red Sea coast in eastern Sudan, which is referred to as "the heart of Beja culture" by Ostinato.
"A truly ancient community, Beja trace their ancestry back millennia. Some historians say they are among the living descendants of Ancient Egypt and the Kingdom of Kush. They are even depicted in the hieroglyphics."
Sonically, the album features Noori playing his self-designed electrified tambour-guitar hybrid instrument, alongside Naji on tenor saxophone, Gaido on bass, Tariq on guitar, Fox on congas, and Danash on tabla.
Ostinato discovered Noori's music during a trip to Khartoum in 2021, following ongoing, country-wide political protests and a November 2019 uprising.
"The Beja community has been on the forefront of political change in Sudan for decades, and Noori believes an unleashing of Beja music would form the most potent act of resistance, in line with the rebellious closure Sudan's biggest port, a regular demonstration of civil disobedience by Beja activists in their quest for equity and justice."
According to Ostinato, the album marks the first international release of Beja music.
Order BEJA POWER here in advance of its 24 June release; check out the cover artwork and tracklist below.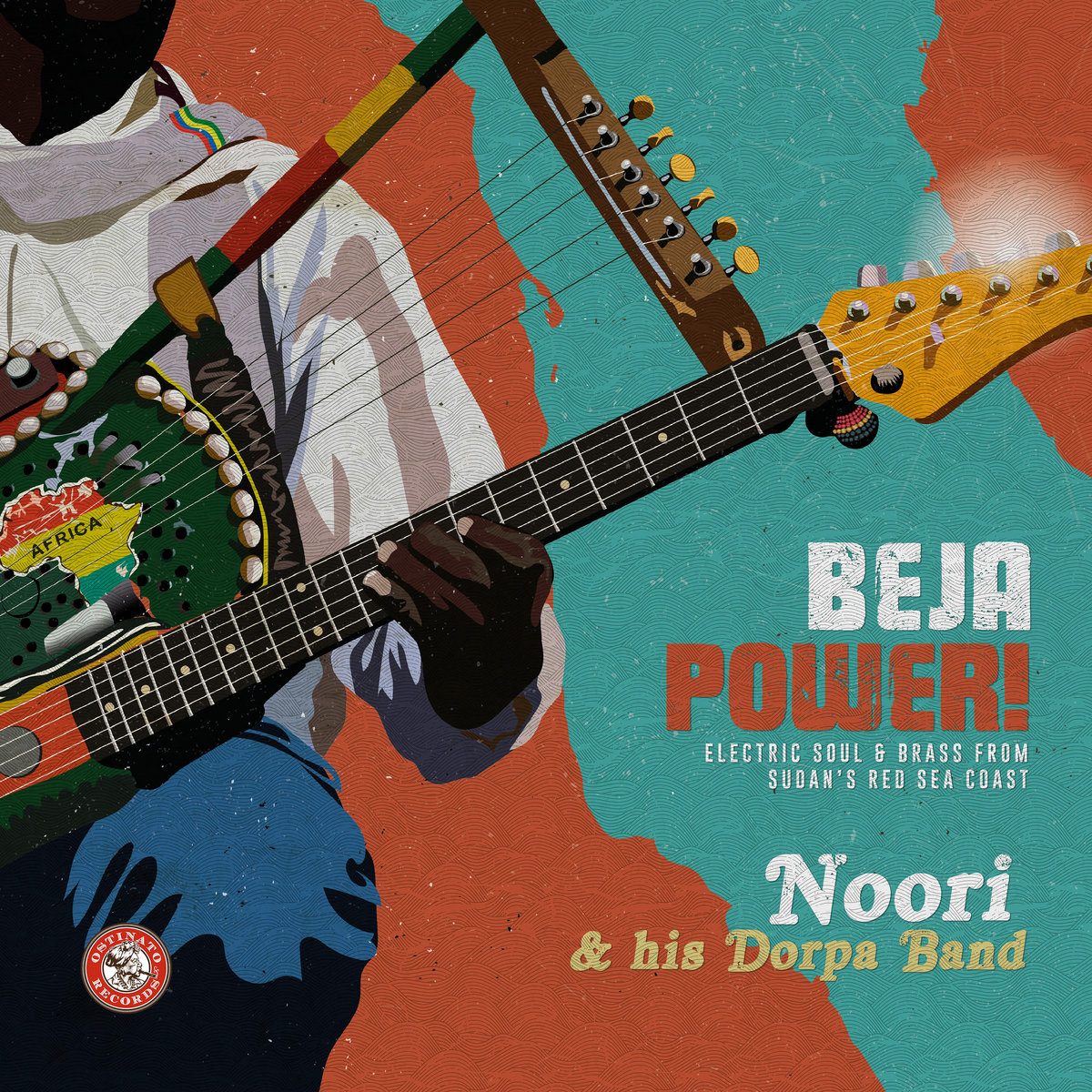 Tracklist:
1. Saagama
2. Qwal
3. Al Amal
4. Jabana
5. Wondeeb
6. Daleb