Published on
April 18, 2013
Category
News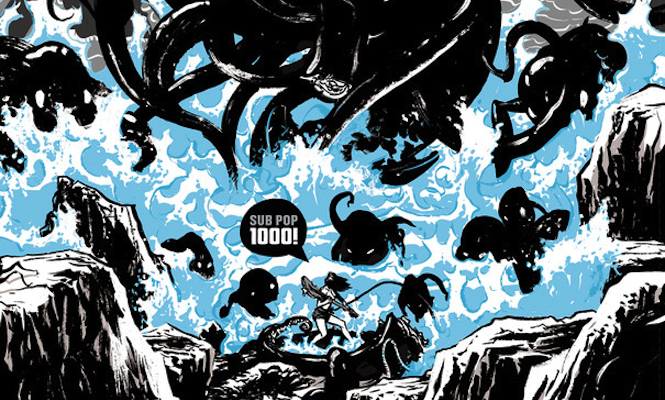 Seattle-based indie label Sub Pop are celebrating their silver jubilee this year and to mark the occasion they're releasing a limited edition blue-marble compilation entitled Sub Pop 1000 on, but not for, Record Store Day.
If you were the label responsible for releasing the debut single by a little-known band from Washington State called Nirvana in 1988 and generally bringing grunge music into the spotlight within the first few years of your existence, then you have every right to feel a little chuffed.
With twenty five remarkable years under their belts that have defined and redefined indie music, Sub Pop has put a roof over the heads of a generation of 'Seattle sound' artists from grunge pioneers Nirvana, Soundgarden and Mudhoney to the likes of Fleet Foxes, Foals, The Postal Service and The Shins and more recently local hip hop acts Shabazz Palaces and THEESatisfaction.
Now, to commemorate "25 years of going out of business" Sub Pop have put together an eclectic compilation from their thoroughbred stable, pressed it a mere 5,000 times on lush blue-marbled wax and housed it in artwork by Nathan Fox.
Available from your local independent record shop on Record Store Day – but not as an exclusive RSD release – Sub Pop 1000 is a fitting tribute to what is bound to be a year of festivities in the North West.
Click here for more details about the release and a potted history of the label by 'your uncle in the record business' Jonathan Poneman.