Published on
August 11, 2016
Category
News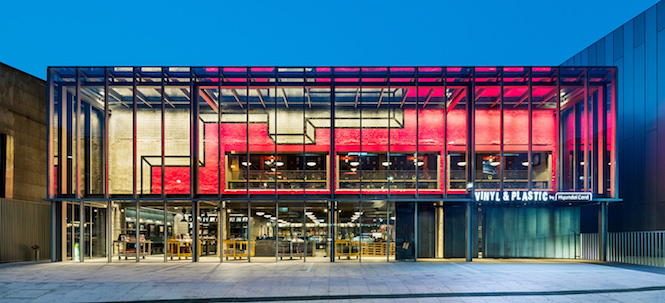 Right next to the 10,000-record vinyl library.
Just over a year since Hyundai Card opened a sparkling 10,000-record vinyl library in the city, the company has overseen a second project planted right next door.
Read next: A visual tour of Seoul's 10,000-record vinyl library
Split over three floors, Vinyl & Plastic is primarily a record shop, stocking 4,000 records and 8,000 CDs across a range of genres, with a coffee shop and space to relax. Downstairs, a gallery space called Storage will display contemporary work spanning art, film, architecture and design.
And unlike the vinyl library next door, which only those in possession of a Hyundai Card credit card can enter, Vinyl & Plastic will be open to the public, adding a new spot to the South Korean capital's already thriving vinyl scene that we visited as part of our world's best record shop series last month.
Check out pictures of the space below and find out more here. Vinyl & Plastic is located at 248 Itaewonro in Itaewon, Yongsangu, Seoul. [via Wallpaper]
Read next: A beautiful new audiophile listening space and vinyl library has opened in Hong Kong
Images: Vinyl & Plastic