Published on
July 1, 2014
Category
News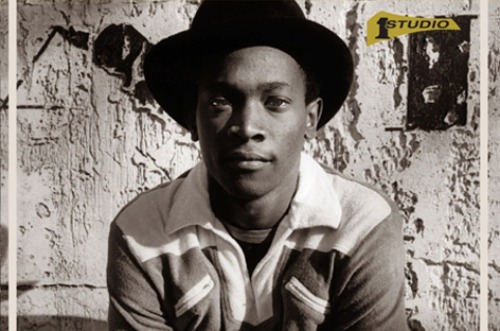 Originally published on FACT.
The latest dig into the Studio One archives explores the emergence of dancehall.
The Soul Jazz label continues its series of reissues from the studio of famed producer Clement 'Coxsone' Dodd with a look at the shift towards dancehall that occurred at the end of the 1970s, when Dodd introduced the voices of the new stable of Studio One singers and deejays, including reggae acts like Sugar Minott and Lone Ranger, over classic Studio One rhythms recorded in the late 1960s.
"The emergence of 'dancehall' as a distinct style of reggae at the end of the 1970s, as upstart competing producers began recording vocalists and deejays performing over replayed classic Studio One rhythms, in many ways made the influence of Clement Dodd's vision more omnipotent than ever before (and lasting to this day)," notes the label.
Studio One Dancehall, Sir Coxsone In The Dance: The Foundation Sound is out now digitally and on CD with a vinyl version coming later in July. Click here for more.
For more on Jamaica's extraordinarily rich musical history, head to David Katz's essential guide to dub and check out the mountains of reggae and dub in the archives of veteran BBC broadcaster Steve Barker.
Tracklist:
01 Ernest Wilson – Why Oh Why
02 Johnny Osbourne – Lend Me You Sixteen
03 Windel Haye – Haunted House
04 Green Tea & Chassy – Getto Girl
05 Johnny Osbourne – Time A Run Out
06 Lone Ranger – Noah In The Ark
07 Devon Russell – Give Thanks And Praise
08 Brentford Disco Set – Rebel Disco
09 Doreen Schaeffer – Don't Know Why
10 Slim Smith – Lonely Lover
11 Field Marshall Haye – Roots And Herb Style
12 DJ Dawn & The Ranking Queens – Peace Truce Thing
13 Jim Brown – Cure For The Fever
14 Sugar Minott – Peace Treaty Style
15 Lloyd Robinson – It Deep
16 Barry Brown – Far East
17 Windel Haye & Captain Morgan – Flood Victim
18 Ernest Wilson – Pick Them Up