Published on
April 16, 2018
Category
News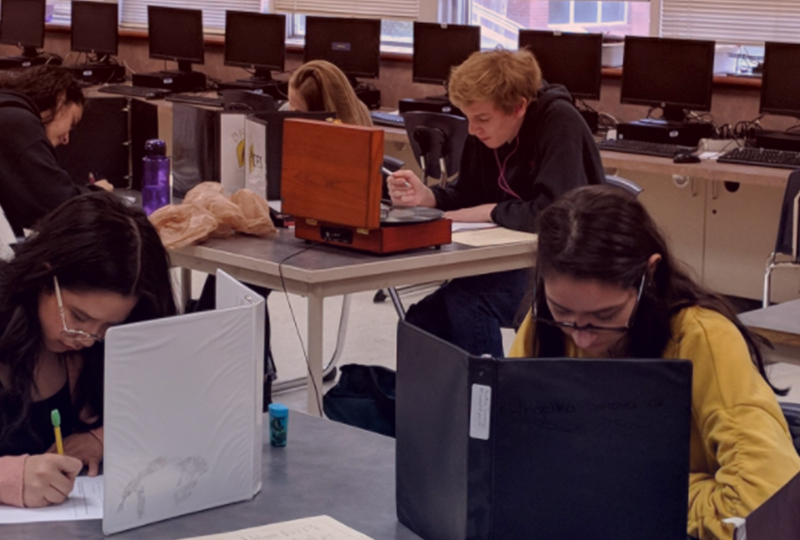 Not all heroes wear capes.
When an American high school teacher banned smartphones from exams to prevent cheating – "not even for music" – one student was determined to keep the tunes alive.
So, Wyatt Prutch brought a portable record player to the classroom, iNews reports.
Physics teacher Eric Saueracker explained:
Students are taking their Physics Midterm exam today. I said no cell phones, not even for music since they could be used to cheat.

This student brought in a record player and is bumping Kanye in his headphones right now…

— Eric Saueracker (@esaueracker) April 11, 2018
"Kanye was of course the best for test taking, nothing gives you more confidence in yourself than listening to Kanye," shared Prutch. "I don't think (Mr. Saueracker) will make any rules, he's a super cool dude, if anything he will want me to keep doing it."
If you're wondering how Prutch fared on his exam:
As a follow up:
@TheItalianPacca did ace the test whilst listening to college dropout…

— Eric Saueracker (@esaueracker) April 12, 2018
Proof, if ever it was needed, that music is the answer.