Published on
June 15, 2017
Category
News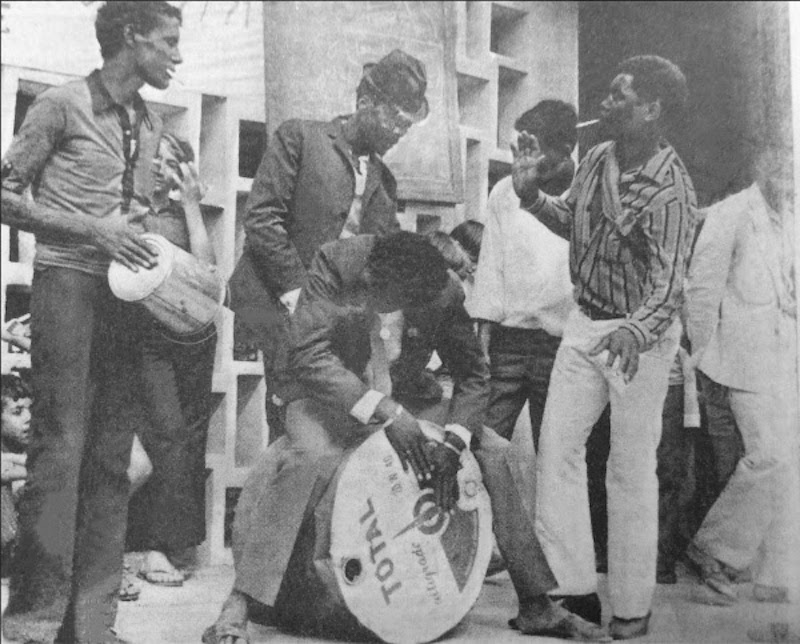 A lost era of blues and soul from the Indian Ocean.
Globe-trotting reissue label Strut Records will release new collection Oté Maloya: The Birth of Electric Maloya on Réunion Island 1975-1986 this week.
With its roots in the music and dances of slaves on the sugar plantations of Réunion Island in the 17th Century, maloya music has played a crucial role in 20th century culture on the island, from 78rpm releases in the '50s to its adoption as a form of protest music in the '60s.
In the decades that followed though, these traditional rhythms were developed with the advent of western electronic instrumentation which, in the hands of local acts Caméléon, Alain Peters and vocalist Hervé Imare, were honed into a new maloya sound laced with poetry, jazz and psychedelia.
Compiled by Réunionese DJ duo La Basse Tropicale, Oté Maloya follows up last year's Soul Sok Séga compilation and will be released on double vinyl with an extensive booklet exploring the history of maloya by Nathalie Valentine Legros of 7 Lames Lamer.
Pre-order your copy here.