Published on
October 11, 2016
Category
News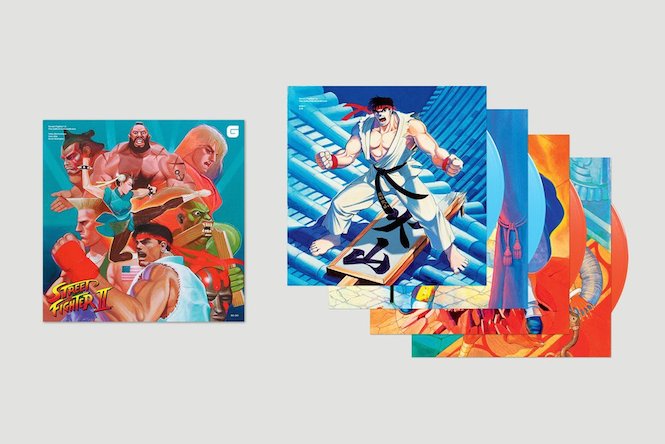 Capcom's classic beat 'em up is back.
In April, video game music-loving label Brave Wave issued a limited edition set of the Street Fighter II score. It sold out in a flash but now, thankfully, the label has hit the re-press button for those who missed out first time round and want to avoid inflated Discogs prices.
The releases includes scores from both CPS-1 and CPS-2 versions of the arcade game, extracted directly from the arcade boards and approved by original composer Yoko Shimomura, who also contributes liner notes.
Presented as a 4xLP box set, again limited in numbers, the music has carefully and especially remastered in colored vinyl, with art prints sourced from the Capcom archive.
The edition is the first in Brave Wave's new Generation Series, which will work with experts and the original composers to reissue soundtracks to classic video games.
Expected to ship in mid-November, place your pre-orders here.