Published on
October 9, 2014
Category
News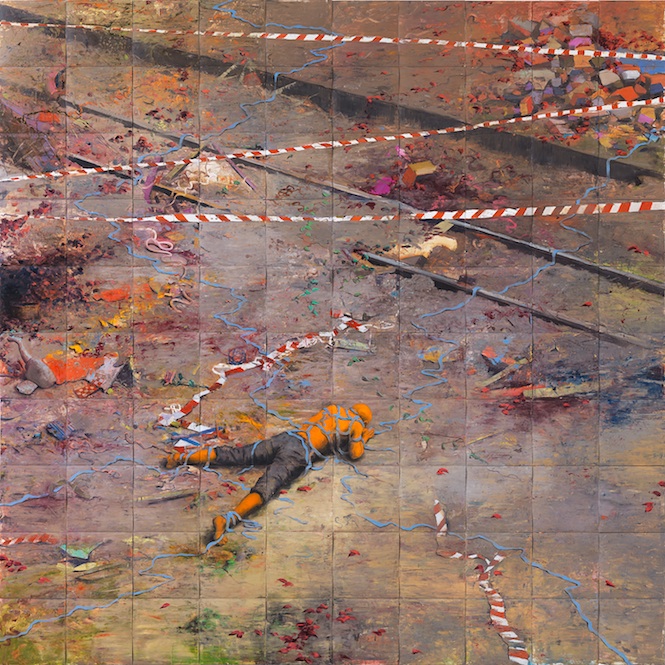 Photo credit: Lepkowski Studios
Berlin producer remixes the experimental music of Burgert's father Achim Burg.
In a city awash with alternative narratives, the history of electronic music in Berlin is typically nonlinear. For his first ever limited edition vinyl release, Berlin-based artist Jonas Burgert has redrawn that history once more – pairing a previously unreleased recording by his late father, the experimental classical musician Hans Joachim Burgert (aka Achim Burg), with a remix from rRoxymore, one of the city's most forward thinking producers.
Joachim Burgert was an active element in the country's post-war experimental music scene from which Stockhausen emerged. Using classical instruments in pioneering and innovative way, he recorded his compositions privately; consequently they are extremely rare. The record, a limited art edition 12″ entitled zeit später, features his 9-minute 'Hymnus XXI'; on the record's flip side is rRoxymore's extended 'reinterpretation'. You can stream the remix exclusively below:
Released by The Vinyl Factory in conjunction with Blain|Southern, who this month show a new body of Burgert's work at its London gallery, zeit später will be limited to one hundred hand-painted copies, with each sleeve revealing one hundredth of a complete Jonas Burgert painting, which you can see in its entirety above.
Pressed onto white vinyl, each copy will also include an art print of the whole painting and will be hand-signed and numbered by the artist. There will also be a standard edition of the 12″ pressed to black vinyl with a full image of the painting on the cover that will be available during the exhibition.
Click HERE to pre-order your copy now ahead of its release on 13th October to coincide with the opening of Burgert's exhibition, STÜCK HIRN BLIND, on the 14th October at Blain|Southern. 4 Hanover Square, London W1S 1BP (exhibition closes: 22 November).