Published on
October 19, 2013
Category
News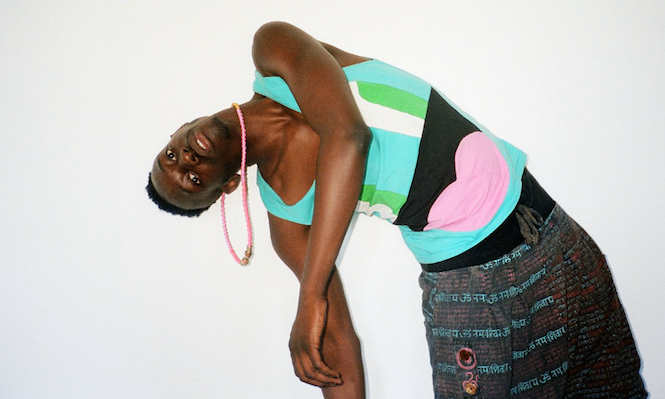 Watch Das Racist graduate Le1f on stage at The Serpentine Gallery tonight.
Presented in collaboration with The Vinyl Factory, the Serpentine's 8th annual ideas Marathon will tonight welcome American rapper and producer Le1f to perform live as part of their two-day event for Frieze Art Fair.
Building on experience gained producing tracks for hip hop collective Das Racist, Le1f claimed the spotlight for himself in 2012 with the release of his hugely popular Dark York mixtape and subsequent lead single "Wut". Openly confronting issues surrounding hip hop and homophobia, New York born Khalif Diouf draws influence from the city's Voguing sub-culture (helped back into mainstream consciousness by Zebra Katz' "Ima Read" which also draws on the vocabulary of Voguing) to create provocative, sleek and seductive productions, where dancefloor-play is king.
Based around the theme 89Plus, the two-day Marathon will investigate the influence of leading figures from worlds of art, culture and politics born during or after 1989 through a series of workshops, talks and live performances curated by the Galleries' Co-Director Hans Ulrich Obrist and drawn from his and Simon Castets' mulit-platform research project 89plus.
On stage from 21.15 UK time this evening, you can stream the whole show live below. Click here for more information.
Le1f follows a set by Glasgow-based electronic producer Koreless last night, which was also streamed live by the Vinyl Factory.