Published on
March 20, 2015
Category
News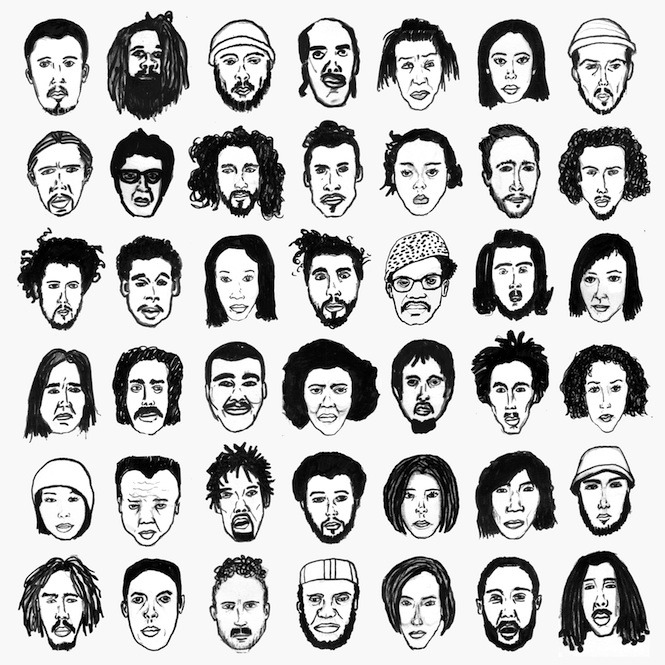 South London collective premiere their latest vinyl-only release.
Described in these very pages as "artists with a curious and inventive determination to pick up real musical instruments and stitch together tracks that sit somewhere between the Detroit house of Theo Parrish and Moodymann, and the Detroit hip hop of Slum Village" Tenderlonious' 22a label is building a no frills reputation as a sympathetic home for South London's new beat generation.
Having seen his brothers Mo Kolours and Reginald Omas Mamode IV release on 22a in recent months, it's now Jeen Bassa's turn to take centre stage, on an 11-track EP of sketched "future rare-groove".
Off the back of his split EP with label mate Henry Wu, which sold out within a week, Bassa's All My People may have a blissed-out, woozy feel, the clarity of 22a's vision is on point; simple, hand-stamped, vinyl-only releases, distributed through a local network of friends and collaborators and a wider group of DJs and collectors in the know.
With that in mind, we're thrilled to share 'Poets House' from Bassa's All My People which you can listen to below ahead the EP's vinyl-only release on Monday 23rd March.
Click here to pre-order a copy of the EP now and check out more from 22a on their website.
FACE 1
1. Audio Visual

2. Herb & Rhythm

3. Poets House

4. My People (7 seas)

5. Body Talking

6. The Landscapes
FACE 2

1. Do The Do

2. Latin Fingers

3. Cocoa Lotion

4. Ode To The Funk

5. Outro