Published on
August 14, 2013
Category
News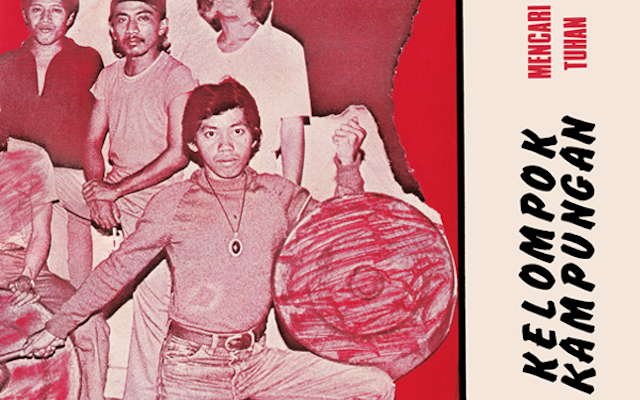 "Like Genesis from Colombia".
Quite why record label Strawberry Rain have described their reissue of Indonesian progressive folk band Kelompok Kampungan as Colombian isn't clear. What is clear however is that this is one of those things you don't know you need until you hear it. Censored by the Shuko government soon after its release, Kelompok Kampungan were fronted by the musically illiterate Bram Makahekum, who led the collective in reinventing the sounds of nature with a mixture of invented and traditional instruments.
While this may not do much to assuage doubts put in your mind by the phrase "Indonesian Progressive Folk", the outcome is pretty extraordinary. The stand-out track on a record overflowing with expansive, bitter-sweet psych is "Mereka Mencari Tuhan", which has something of the Arthur Lee about it and is driven by a refrain in the second half suggestive of Talking Heads' "I Zimbra". [via Sly Vinyl]
Kelompok Kampungan's Mencar Tuhan has been reissued by Strawberry Rain, is available through Light In The Attic and has been limited to just 700 vinyl copies.
Listen to "Mereka Mencari Tuhan" below: