Published on
August 1, 2016
Category
News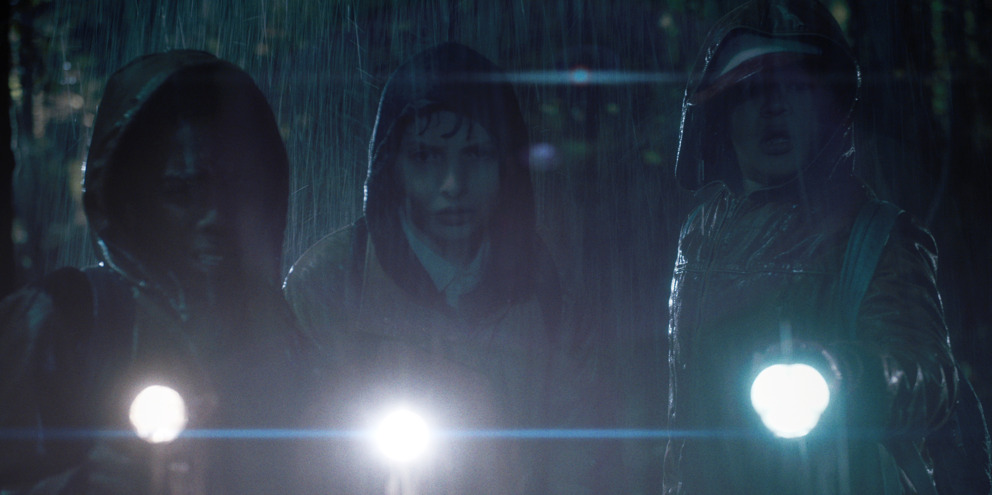 Relive Season 1.
Netflix's creepy new TV series Stranger Things has been the surprise hit of the summer. Set in '80s suburban Indiana, Season One weaves together a nostalgic bundle of missing kids, psychic powers, night monsters and kicks under the family table.
If you've been watching, you'll have spotted the endless hit-taps to '70s and '80s movies – referencing The Goonies, Alien, E.T, Poltergeist, Close Encounters of the Third Kind, A Nightmare on Elm Street – and yet, somehow, there's something deeply original about the show.
One of its most stand-out components is the soundtrack which features phenomenal synthesizer-led score from Austin band S U R V I V E's Kyle Dixon and Michael Stein, plus iconic tracks by The Clash, Joy Division, Moby, Dolly Parton, Jefferson Airplane, Vangelis and more. We can no longer listen to 'Should I Stay or Should I Go' without shuddering.
We're also having massive withdrawal symptoms having binged on Season One. Thankfully, as Noisey highlights, DJ Yoda has put together this hour-long recording, mixing soundtrack cuts and other '80s hits with dialogue and SFX, which you can stream in full below: