Published on
March 27, 2017
Category
News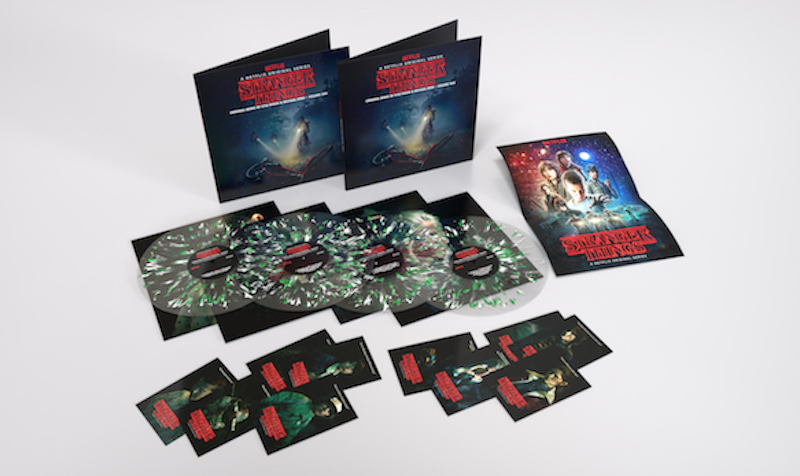 Featuring new artwork, posters and more.
The Stranger Things soundtracks are getting a brand new vinyl treatment from Lakeshore and Invada, this time in massive box sets with liner notes from the show's creators the Duffer Brothers and S U R V I V E composers Kyle Dixon and Michael Stein.
Read next: S U R V I V E on Stranger Things 2 and sculpting analogue worlds
Lakeshore will release two separate box sets with different splatter color vinyl LPs and characters cards – the kids with volume 1 and the adults with volume 2. Invada's will come as one whole set on clear splatter vinyl. Both come with new artwork and a fold-out poster. Check out the details below.
Stranger Things returns to Netflix for season 2 on October 31.
Lakeshore: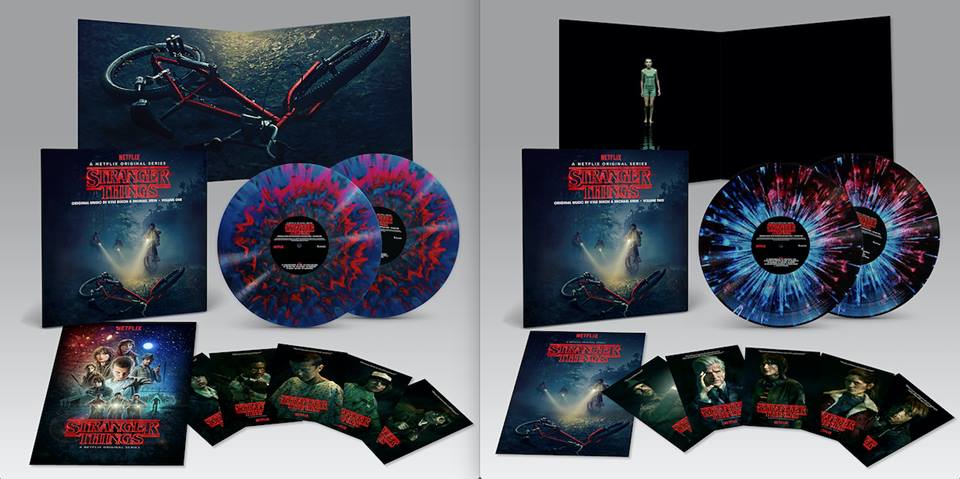 Invada Records: