Published on
November 14, 2016
Category
News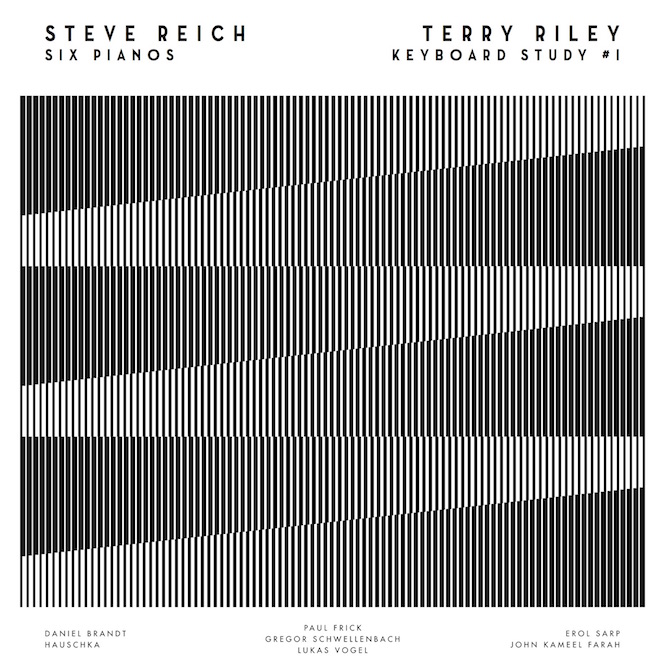 Six German pianists record a new version to mark Reich's 80th birthday.
Originally completed in 1973, Steve Reich's minimalist masterpiece Six Pianos has been given a 2016 update for a special vinyl released on FILM Recordings.
Initially performed at Acht Brucken Festival 2016 in Cologne's Philharmonic Hall, the piece has been interpreted and recorded by six contemporary German pianists, who each recorded a take in their own studio spaces before passing it on, before all six were mixed together by Jan Brauer in Berlin to create the finished piece.
Drawing on the intersection of contemporary classical and electronic music, the project features Hauschka, Paul Frick and Daniel Brandt of Brandt Brauer Frick, Gregor Schwellenbach, Grandbrothers and John Kameel Farah, all of whom found a new perspective on Schwellenbach's assertion that "pianists are soloists and lone warriors by nature."
You can stream the full 22-minute track exclusively below:
Released on FILM Recordings, Six Pianos is accompanied on the b-side by another piece of minimalist history in the form of Terry Riley's Keyboard Study #1, reinterpreted by Schwellenbach and Lukas Vogel. Get your copy here.