Published on
April 27, 2018
Category
News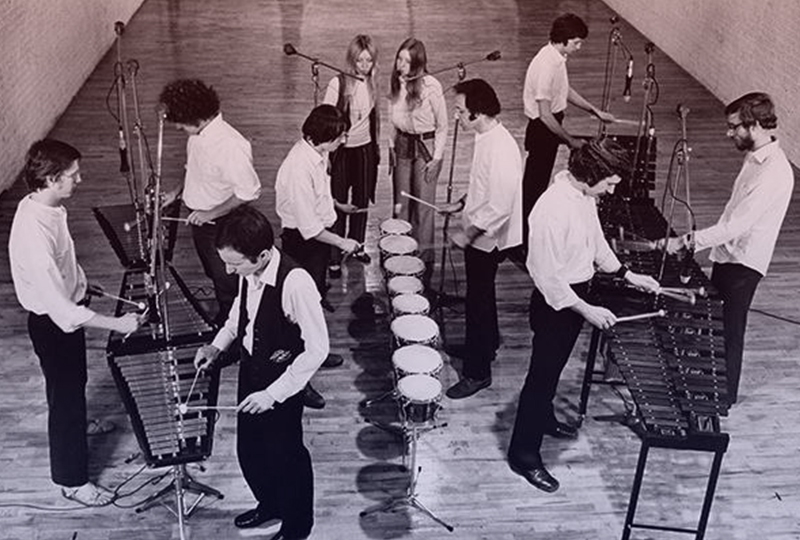 A masterpiece ode to percussion.
Composer Steve Reich is reissuing his seminal 1971 album Drumming, this May on Superior Viaduct.
A pioneering work that linked minimal composition with electronic dance music, the 81 minute long album is divided into four sections performed without pause, with "eight small tuned drums, three marimbas, three glockenspiels, male and female voices, whistling and piccolo"; the album also features a detailed diagram of the ideal set-up for performance.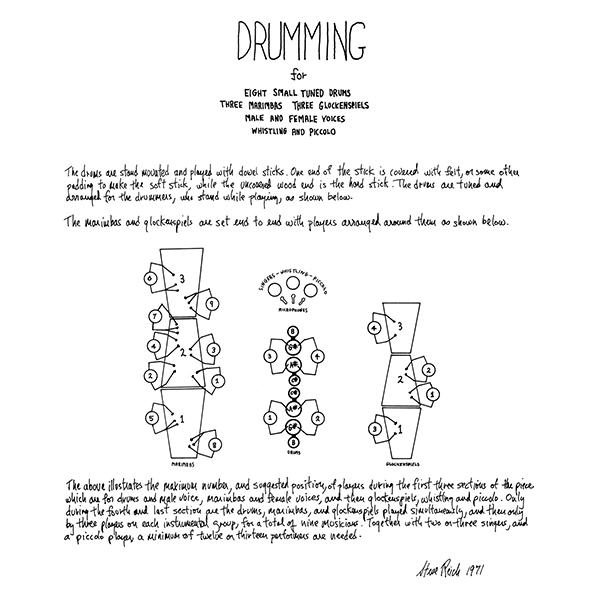 Drumming was debuted live in December 1971 at MOMA in NYC, followed by Brooklyn Academy of Music; this recording captures the third live performance of Drumming at Brooklyn Town Hall that same month.
Inspired by Ghanian percussion and Balinese gamelan music, Drumming features Steve Reich alongside Art Murphy, Steve Chambers, Russ Hartenberger, James Preiss, Jon Gibson, Joan La Barbara, Judy Sherman, Jay Clayton, Ben Harms, Gary Burke, Frank Maefsky and James Ogden.
Earlier this year, Reich released new album Pulse/Quartet, with 'Pulse' performed by the International Contemporary Ensemble, and 'Quartet' performed by the Colin Currie Group.
Drumming has been remastered from its original tapes for this first ever reissue, and follows Reich's Four Organs/Phase Patterns rerelease in 2016.
Other versions of Drumming have been reissued, but this is the first rerelease of its original recording.
Pre-order a copy here ahead of its 25th May release, and listen to the album below.