Published on
April 13, 2015
Category
News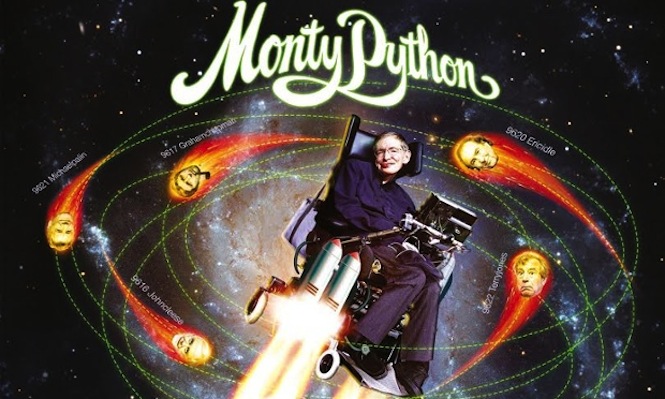 The brief history of time has been leading up to this moment.
Say what you want about Record Store Day, the truth is that in no other scenario would the world's most celebrated astro-physicist cut a record covering a Monty Python ruse on the theory of the universe. Even so, becoming the most erudite artist on the list of over 500 special releases, Professor Stephen Hawking's cover of Monty Python's 'Galaxy Song' up there with the maddest releases yet.
Limited to 1,000 copies, the 7″ accompanies a revamped version of '80s arcade game Asteroids, where the space ship has been replaced by "a rocket propelled, heavily armed Stephen Hawking" destroying asteroids now replaced by the heads of the Monty Python cast.
Listen to the track below and add it to our list of 10 essential Record Store Day releases out on Saturday.