Published on
February 3, 2017
Category
News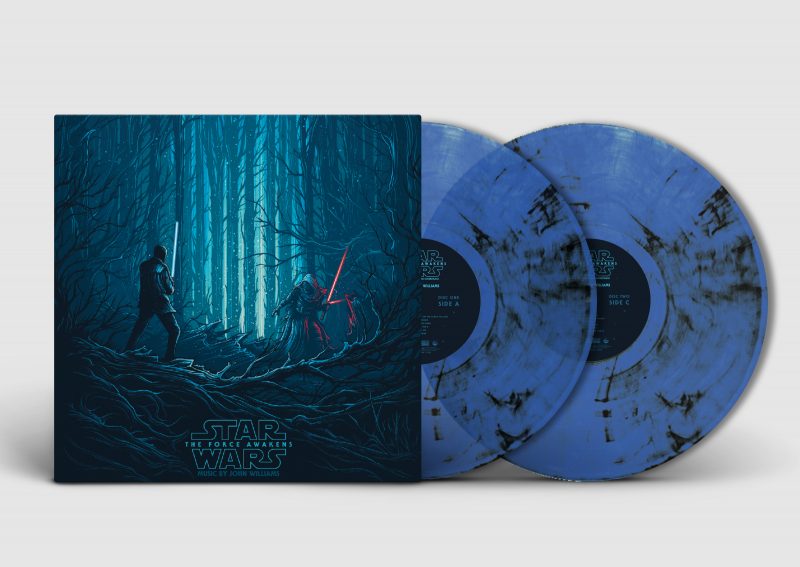 With colour vinyl and new artwork.
Following last year's eye-popping holographic vinyl, a 2xLP collector's edition of Star Wars Episode VII: The Force Awakens (Original Motion Picture Soundtrack) will be released via I Am Shark.
Composed by John Williams, whose sounds and themes are synonymous with the Star Wars universe, this score was recorded over twelves sessions in a five-month period during 2015. It's the first of the Star Wars films to feature a 90-piece orchestra.
"An array of stunning artwork accompanies this record from the UK's Dan Mumford, presented as a collectable illustrated cover with exclusive inner gatefold piece," says the label. Have a look at the gatefold inners and colour vinyl below.
I Am Shark's collector's edition of The Force Awakens is available from today (3 February) as an exclusive pre-order.