Published on
September 12, 2016
Category
News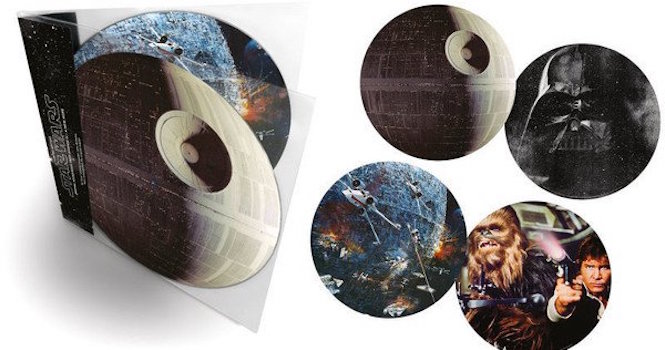 John Williams' A New Hope OST strikes back.
If the The Force Awakens vinyl release earlier this year was all bells and whistles and floating Millennium Falcon holograms, then A New Hope is the '70s equivalent.
While they might not have been able to etch 3D images into the run-out grooves back then, picture discs were serious currency, and now to mark (almost) 40 years since the original release, A New Hope will appear on a pair of glorious 12″s, printed with iconic scenes from the film. No doubt the Death Star side is going to look particularly slick on a turntable.
Prepared by annual Star Wars merch event Force Friday, the double vinyl edition comes housed in a clear PVC sleeve, and is due on 30th September. Pre-order yours here.