Published on
May 9, 2019
Category
News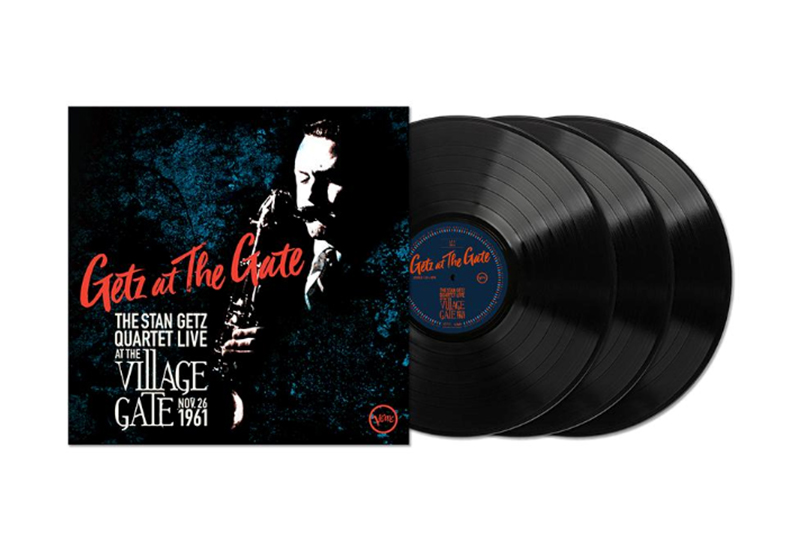 From 1961 at NYC's Village Gate club.
Jazz saxophonist Stan Getz' Getz At The Gate is being released for the first time, on 3xLP this June via Verve/UME.
Getz At The Gate features a quartet lead by Getz, with pianist Steve Kuhn, bassist John Neves and drummer Roy Haynes.
Its 16-tracks including renditions of John Coltrane's 'Impressions', Thelonious Monk's '52nd Street Theme' and Sonny Rollins' 'Airegin'.
The live recording captures Getz shortly before his deep dive into jazz samba, and now iconic releases with Charlie Byrd (Jazz Samba, 1962) and João Gilberto (Getz / Gilberto, 1964).
Though the show was professionally recorded, it was never released.
The 3xLP package includes liner notes by jazz historian Bob Blumenthal.
Head here for more info ahead of its 14th June release, and check out the track list below.
Tracklist
LP 1:
Side A
1. Announcement by Art D'Lugoff
2. It's Alright With Me
3. Wildwood
4. When The Sun Comes Out
Side B
1. Impressions
2. Airegin
LP 2:
Side A
1. Like Someone In Love
2. Woody 'N You
3. Blues
Side B
1. Where Do You Go?
2. Yesterday's Gardenias
3. Stella By Starlight
LP 3:
Side A
1. It's You Or No One
2. Spring Can Really Hang You Up The Most
Side B
1. 52nd Street Theme
2. Jumpin' With Symphony Sid