Published on
October 1, 2014
Category
News

Spiritland, a three month long new space for listening to and appreciating music, launches in London next week and it's completely free. 
Describing itself as a celebration of the "mystical and magical essence of music", Spiritland is a brand new luxury space concept dedicated to music appreciation. Initially running from 6th October 2014 to 1 January 2015 at Merchant's Tavern  (EC2), there's a busy lineup of guest curators who will be playing music from their personal record collection on a high fidelity sound system. Following the three month stint, the plan is to take the venture into permanency with the opening of a music-focused members club in the new year.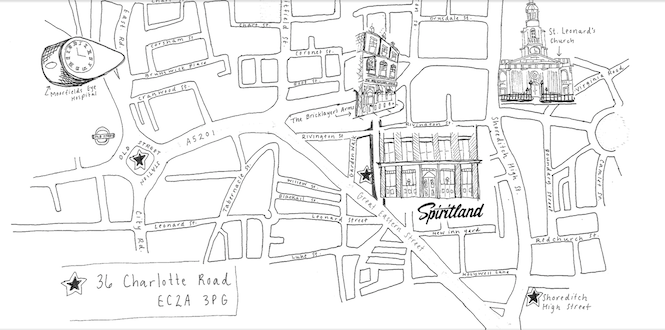 The 3 month residency will see a wide range of guests explore the Spiritland music library, an expansive collection of music on vinyl of all genres (rock 'n' roll, soul, country, reggae, r'n'b, jazz, blues and beyond), as well as bringing their own unique and often rare collections to the table.
Confirmed guests for Autumn 2014 include Bill Brewster (who will inauguarate the sound system on 6 October); Hot Chip's Alexis Taylor; Pete Fowler (Seahawks); Nick Luscombe (Flomotion/BBC Radio 3); and Fred Deakin (Lemon Jelly), who will be spooking everyone out with Halloween horror sounds.
Other highlights include a night dedicated to Lou Reed; an exploration of Marxist historian Eric Hosbawm's extensive jazz collection, loaned to Spiritland by his family; a night of electronic film soundtracks; and evening dedicated to Prefab Sprout.
Alongside a rich and exciting lineup, there's an audiophile-friendly setup that aspires to deliver the highest quality listening experience. As you'd imagine, music will be played (mostly) on vinyl and on a bespoke rich-bodied analogue sound system. The setup includes towering Tannoy Westminster GR loudspeakers, customised 1210s, valve amplification with Canary M500 mono blocks, and a rare Bozak CMA-10-2DL mixer. Not bad…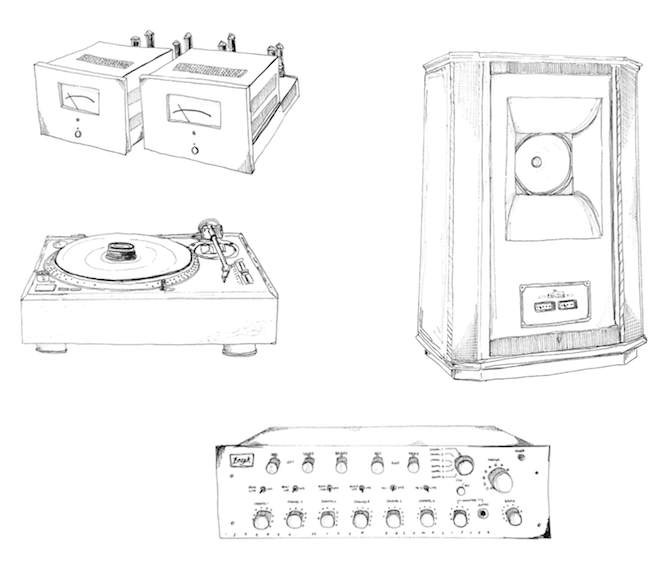 Open from 5pm to midnight on weekdays and 1pm to midnight on weekends, Spiritland commences on Monday 6th October at Merchants Tavern. Click here to read more about the project here and check out their Autumn lineup here.