Published on
March 29, 2023
Category
News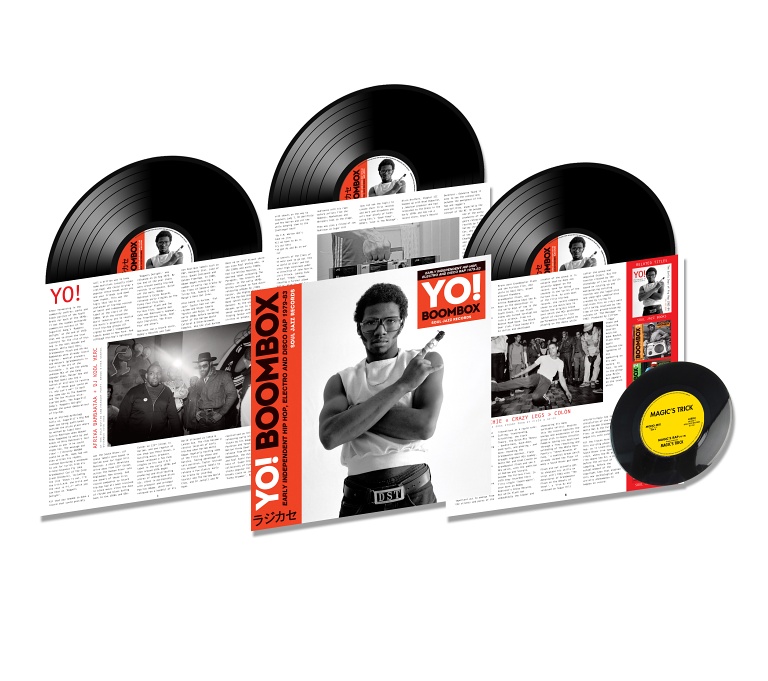 Revisit the early days of hip-hop with Soul Jazz Records.
Soul Jazz Records has announced the latest instalment of its Boombox vinyl series.
Yo! Boombox: Early Independent Hip Hop, Electro and Disco Rap 1979 – 83 is the fourth release in the series which celebrates the early days of hip-hop vinyl. It features tracks from major names like Grandmaster Flash and The Furious Five alongside deeper cuts such as the Carver Area High School band.
The release is available in two packages. The regular release is a deluxe triple LP featuring in-depth sleeve notes, photography and original artwork. A second, "very-limited on-pressing indies-only" deluxe version features a bonus 7″ of Magic's Trick's "Magic's Rap".
You can pre-order either edition now ahead of its May 19 release date.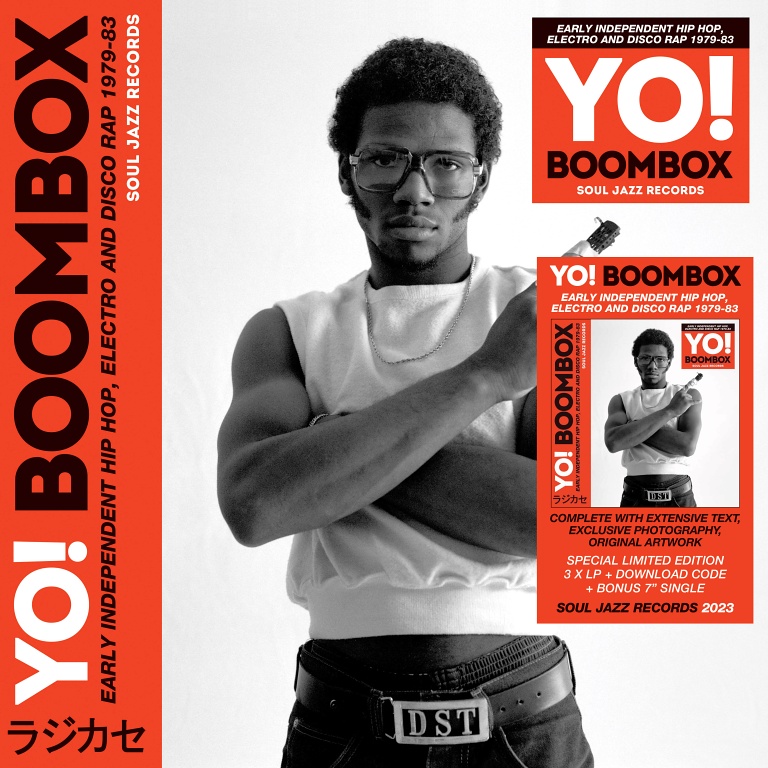 Tracklist:
1. Carver Area High School – Get Live '83
2. Mike T – Do It Any Way You Wanna
3. Chapter III – Real Rocking Groove (Rap & Breaks)
4. Sinister Two – Rock It, Don't Stop It
5. Sangria – To The Beat Y'all
6. Funky Four Plus One More – Rappin' and Rocking The House
7. The Just Four – Girls Of The World (Genius Rap & Breaks)
8. Eye Beta Rock – Super Rock Body Shock
9. Funky Constellation – Street Talk (Madam Rapper)
10. Kool Kyle The Starchild – Do You Like That Funky Beat (Ahh Beat, Beat)
11. The Just Four – Jam To Remember
12. Grandmaster Flash and The Furious Five – Super Rappin' No. 2
13. Silver Star – Eei Eei O
14. Magic's Trick – Magic's Rap