Published on
February 28, 2017
Category
News
Reggae covers of funk and soul classics.
Out of print since it was originally released in 2002, and one of Soul Jazz Records' most popular compilation titles, Hustle! Reggae Disco is getting an expanded reissue featuring five new tracks spread across the new triple vinyl edition.
Uniting the dance floors of Kingston, London and New York, the compilation features reggae covers of classic disco, soul and funk tracks like Anita Ward's 'Ring My Bell', Chaka Khan's 'I'm Every Woman', Michael Jackson's 'Don't Stop 'til You Get Enough,' and a version of Sugarhill Gang's 'Rappers Delight' performed by Derrick Laro & Trinity for producer Joe Gibbs.
Heavily featured in early Grand Theft Auto games, Hustle! Reggae Disco showed musical influence flowing in both directions into and out of Kingston. It also happens to be packed wall-to-wall with irresistible dance-floor fire.
Hustle! Reggae Disco (Expanded 2017 Edition) will be released on triple vinyl via Soul Jazz on 3rd March. Click here to get yours now.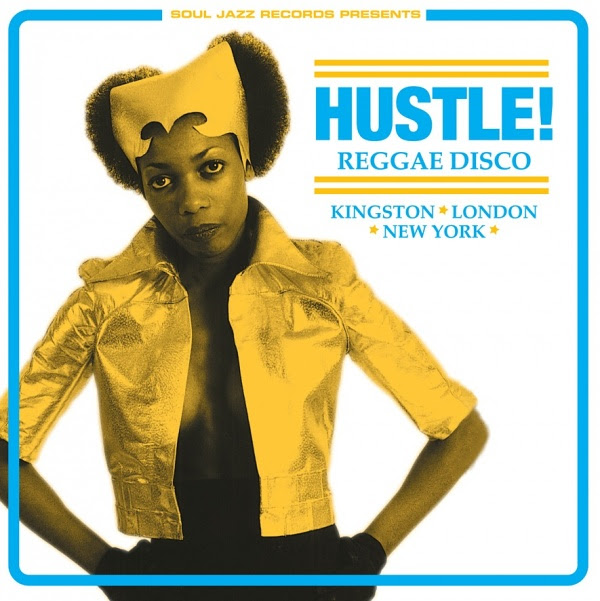 Tracklist:
01. Blood Sisters – Ring My Bell
02. Derrick Laro and Trinity – Don't Stop Til You Get Enough
03. Chariot Riders – Do It Nice & Easy
04. Black Harmony – Don't Let It Go To Your Head
05. Latisha – I'm Every Woman
06. Ernest Ranglin – In The Rain
07. Family Choice – Reggae Beat Goes On
08. Risco Connection – Ain't No Stopping Us Now
09. Xanadu and Sweet Lady – Rappers Delight
10. Sharon Forrester – Love Don't Live Here Any More
11. Carol Cool – Upside Down
12. One Blood – Be Thankful For What You've Got
13. Charmaine Burnett – Am I The Same Girl