Published on
May 16, 2016
Category
News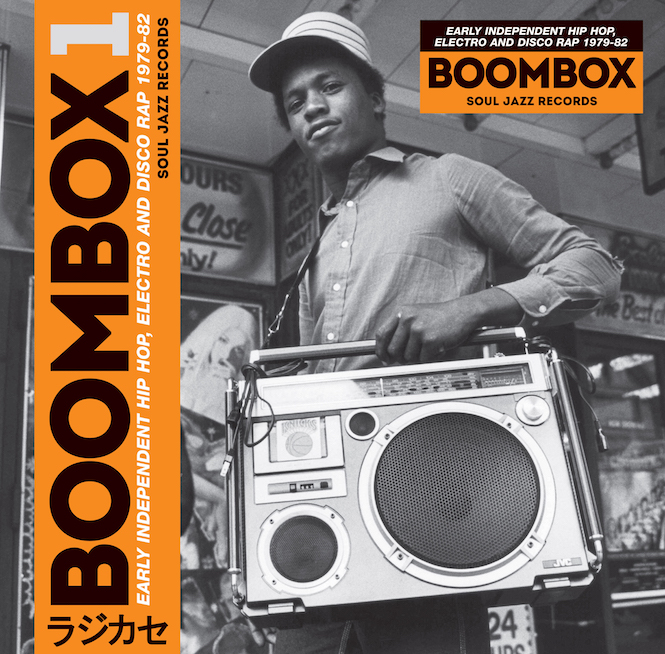 New York City, 1979-1982.
Soul Jazz's has announced a new 17-track compilation, which charts New York's nascent hip-hop electro scene. Boombox – Early Independent Hip Hop, Electro and Disco Rap 1979 – 82 features both rare and classic tracks from the genre's early innovators, including Harlem World Crew and Sugar Daddy.
The release traces hip-hop's block party roots, when artists begun re-purposing '70s funk and disco tracks with MCs rapping over the top, often adding drum machines and synths to make some of the genre's earliest songs.
Highlights from the pack include Count Coolout's 12-minute multi-vocal rap on Sugar Daddy's 1981 cut 'One More Time', and Spoonie Gee & The Treacherous Three's unbreakable 'The New Rap Language' – which you can hear below.
Due on June 3, Boombox arrives as a triple-pack LP with a 40-page booklet, slipcase, photography and original label artwork. [via RA / FACT]
Soul Jazz founder Stuart Baker recently select the 10 records that most define his legendary culture clash label. Have a read here.
Watch Joey Negro declare his love for '80s electro in our Specialist series: