Published on
April 18, 2017
Category
News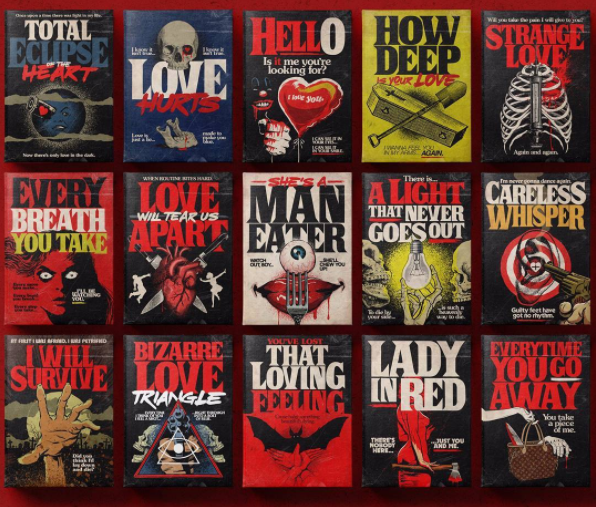 The best kind of song covers.
Despite the adage, popular horror novels usually are judged by their covers, which is why authors like Stephen King use a memorably spooky template. Artist Billy Butcher has applied the same visual style to pop songs in order to create some imagined books we'd happily pick up for a long flight.
Titled "Stephen King's Stranger Love Songs," the series imagines classics like New Order's 'Bizarre Love Triangle' and The Smiths' 'There Is A Light That Will Never Go Out' as vintage horror stories. Some find pretty clever plays on words like the cannibalistic cover inspired by Hall & Oates' 'Maneater' or turning The Bee Gees's 'How Deep Is Your Love' into a necrophiliac fantasy.
Stephen King is actually no stranger to this practice himself. An avid music fan, King has said Pink Floyd's 'Shine On You Crazy Diamond' was the inspiration for the titular power in The Shining and describes the book's protagonist Danny as looking like he was "dragged across the dark side of the moon." Meanwhile, one of the primary antagonists of his Dark Tower series is "The Crimson King" and yes, he has a court.
Take a closer look at some of the covers below via Butcher's Instagram.
Read next: The 25 essential books for record collectors