Published on
January 8, 2015
Category
News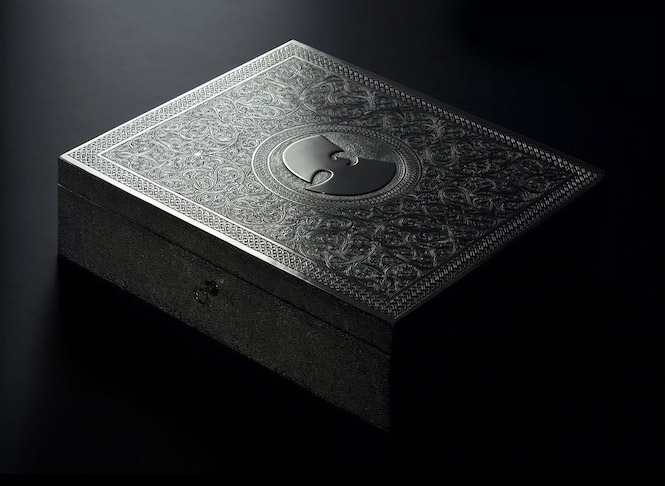 Remember that Wu-Tang album that made our top 10 most collectable records of 2014?
Last year, Wu-Tang Clan revealed they had recorded a double album in secret to be released in an edition of just one and housed in an engraved silver-and-nickel box designed by British-Moroccan artist Yahya. As RZA put it back then: "We're making a single-sale collector's item. This is like somebody having the scepter of an Egyptian king." The plan was for Once Upon A Time In Shaolin to tour galleries and festivals before auctioning off this one-off, single-copy album for a price "in the millions". 

Now RZA has confirmed to Forbes that the album will be sold through online auction house Paddle8 and will be "treated as a private sale, not an auction". Paddle8 will assess legitimate offers and Wu-Tang will pick one that seems to be the best fit, so it's not quite like a traditional public auction.
Nothing else has been revealed about the sale process by the Wu camp or the album's producer, Tarik 'Cilvaringz' Azzougarh, but more information will be released through a micro-site later this month, containing interviews with RZA, Wu-Tang-related essays and a sneak preview of Once Upon A Time In Shaolin's tracklist.
A group of fans had initially attempted to set up a Kickstarter to buy the album, so perhaps this auction format will offer them another opportunity to band together and place a bid.
The only music we've heard from the album so far contains vocals from the mighty Cher, to everyone's surprise. Cilvaringz has described the album as "a conceptual record where you're trying to go back to '93-'97, that glorious time." (via FACT)