Published on
September 21, 2018
Category
News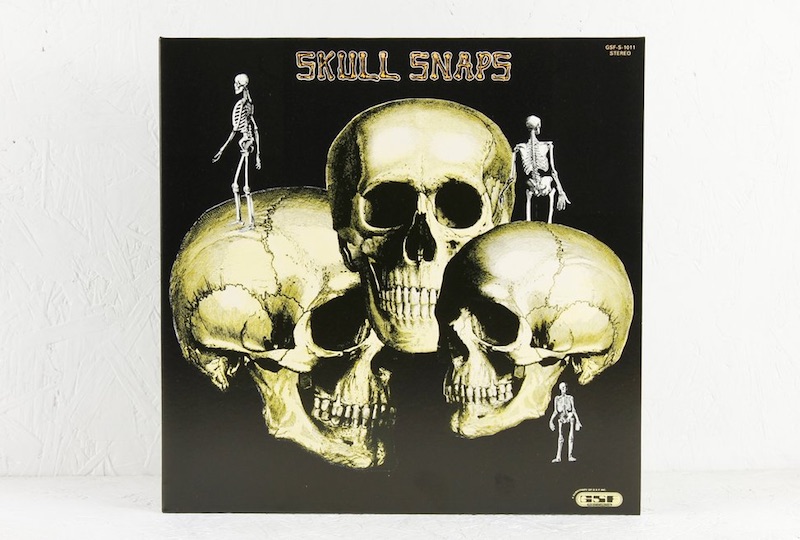 Featuring one of the most sampled breaks in history.
Originally released in 1973, Skull Snaps' mythical self-titled album is set to get an official reissue courtesy of Mr Bongo.
Read next: Watch a 30-minute workshop on the history of sampling
A record that entered crate digging folklore in the early '90s, as the break beat which opens 'It's A New Day' became one of the most sampled in history, very little was known about the origins of the Skull Snaps album, with its skeletal cover artwork hinting at a proto-metal record rather than the heavy funk held within.
Recorded by trio Samm Culley, Ervan Waters and George Bragg, Skull Snaps was however just one project for the group, who had achieved relative success in the previous decade as close harmony group The Diplomats.
And while Skull Snaps is most renowned for 'It's A New Day' – sampled over 480 times by hip-hop legends like The Pharcyde, Eric B. & Rakim, Digable Planets, Common and mainstream chart acts like the Prodigy, and Alanis Morisette alike – the album is something of a masterpiece in its own right, combining close harmony vocals, Blaxploitation-era arrangements and tight funk grooves across nine virtuoso, one-take recordings.
Much bootlegged in the intervening 45 years, owning the Skull Snaps record became something of a right of passage – as Amir Abdullah once wrote: "If you don't have Skull Snaps in your collection, your collection is weak".
Licensed from Samm Culley, who provides an insightful interview on the making of the album for new liner notes by VF editor Anton Spice, the Mr Bongo edition will make this crucial piece of funk and hip-hop history available more widely for the first time.
Order a copy direct from Mr Bongo here ahead of its general release on 19th October.