Published on
July 1, 2015
Category
News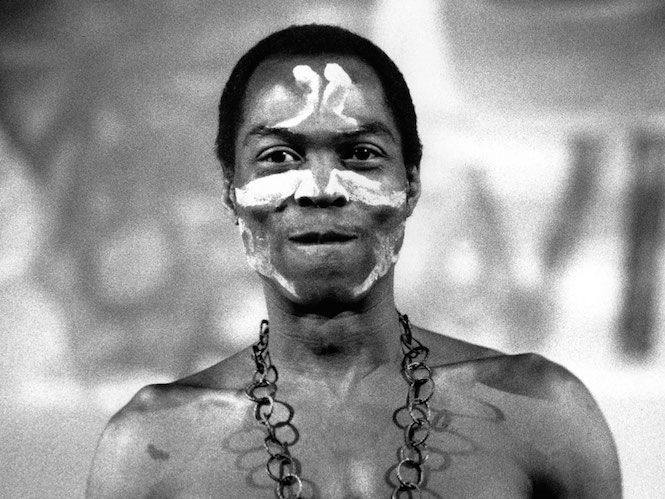 Six albums, each in an individual vinyl colour.
It's almost been twenty years since the great Fela Kuti passed away, but through various reissues projects, a recent film and even a musical, his legacy lives on. Having already released Kuti's complete catalogue of almost 50 albums online and on CD, Knitting Factory continue their mission to bring the afrobeat originator's works to vinyl.
Teaming up with Pledge Music, Knitting Factory will press six pioneering albums on to coloured vinyl, with each record enjoying an individual shade. The albums in the series are: Alagbon Close, Beasts Of No Nation, Everything Scatter, Fear Not For Man, Na Poi and Roforofo Fight.
Pledge Music and Knitting Factory have created a bunch of other limited edition items to accompany the vinyl campaign, including test pressings, limited edition t-shirts and screen prints. What's more each pre-order includes exclusive access to unreleased content.
Expected in October, the albums are on sale for £25. Pre-order here.