Published on
July 4, 2014
Category
News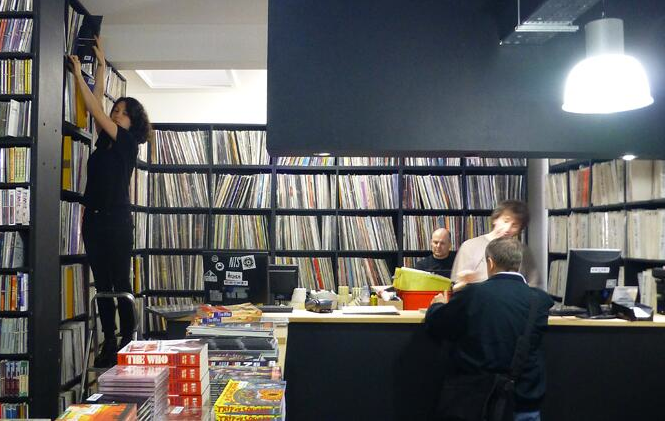 The iconic Soho record store is set to open a new outpost at the Ace Hotel in Shoreditch, East London.
This may be the first week in quite some time that we've reported on the opening of three record shops in the UK. First came Yam Records, set to be the latest new record store to open in London, then later that day Rough Trade, who are opening a new store in Nottingham. Now, Sister Ray, one of the capital's most enduring independent record shops is expanding to open an outpost in east London.
As CMU report, Sister Ray's new branch will stock only vinyl, covering new and not so new releases, with a bunch of listening posts to sample your wax in store.
As Sister Ray's new investor and advisor, ex-EMI UK boss Tony Wadsworth says, "Vinyl has become the format of choice for real music fans and the timing is right for a trusted guide such as Sister Ray to open a second store, dedicated to this most cherished of sound carriers! Phil [Barton] has been at the forefront of the resurgence of the independent record store in recent years and I'm looking forward to working with him on this and future projects". [via CMU]
Last month Sister Ray left their famous spot on Berwick Street to move to a new store over two floors on the other side of the street. As you can see in the above photo, it's well worth checking out.
In other news, Tony and Phil will also be doubtless glad to hear that vinyl sales are up 40% for the first half of 2014 and if you're tickled by all this talk of new record shops, you should really read our guide on how to open your own.