Published on
January 16, 2020
Category
News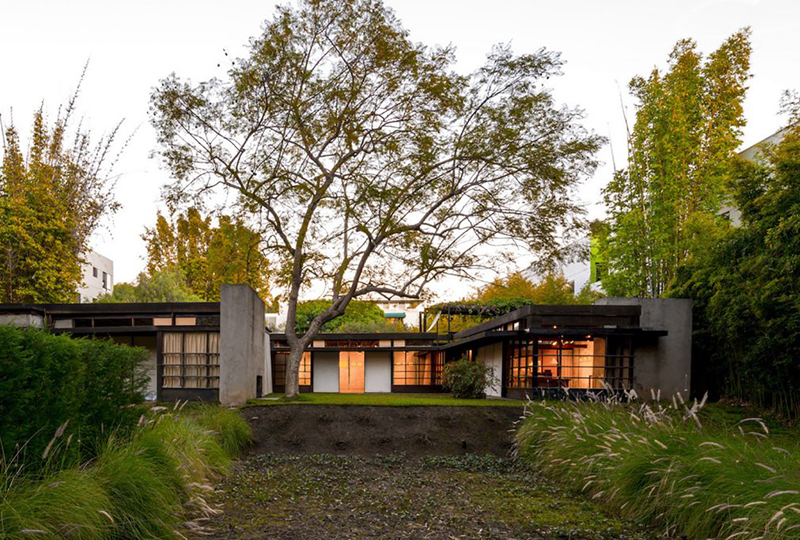 Designed for an exhibition at the Schindler House in LA, with Ryuichi Sakamoto capturing the sounds of coffee and tea ceramics.
Composer Simon Fisher Turner and ceramicist Edmund de Waal are releasing a new collaborative album, titled A Quiet Corner Of Time, this March via Mute.
Read more: Composing for space – the meticulous design of Japanese environmental sounds
Originally designed by Fisher Turner as the sound work for de Waal's – one way or other – installation at the Schindler house in Los Angeles, A Quiet Corner Of Time explores the history of the house, its former residents, and the sonic nature of physical objects.
A potter since childhood, de Waal is best known for large-scale installations of porcelain vessels that take inspiration from minimalism, literature, and architecture.
"When I see objects I hear them, in some kind of way," explains de Waal, "so the visual weight of an object gets transferred into an aural space. That leads to music, or rhythm, or poetry."
Drawing heavily on field recordings collected between LA and Vienna, A Quiet Corner Of Time features the sounds of an outdoor skating rink, horses' hooves, as well as Ryuichi Sakamoto's recordings of coffee and tea ceramics.
Head here for more info in advance of its 27th March release, check out a gallery from – one way or other –, and the tracklist below.
Tracklist:
Side A
1. The Museums With Long Halls
2. We Begin To Be Certain
3. Breaking Emptiness
4. The Children Will Have To Stop
5. A Quiet Corner In Time
Side B
1. Right Side Up Or Upside Down
2. They Could Visit
3. You Don't Have To Go Anywhere
Photo by: Neil Thomson