Published on
November 28, 2013
Category
News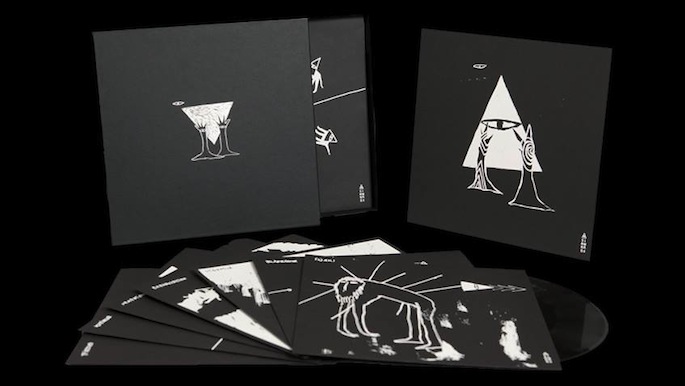 XL Recordings oversee another remarkable box set, this time for Icelandic post-rock trio Sigur Rós.
Continuing in the same vein that saw the label release Atoms For Peace's debut AMOK as a 9-piece box set earlier this year, XL Recordings and Sigur Rós have announced that the band's seventh studio album Kveikur is to be released as a similarly lavish 9×12″ box.
The nine individually-sleeved singles will each be pressed with their respective instrumental versions on the flip side, the first time Sigur Rós will have released an instrumental version of any of their albums (the already lyric-less 'Var' will come with an etching on the b-side instead).
Housed in a hand-screen printed hardback box designed by Kveikur illustrator Sigga Björg Sigurðardóttir, the special edition will be limited to just 1,000 copies and contains an insert signed by Jónsi and co as portrayed by the promotional video below.
The box set is on sale now from www.sigur-ros.co.uk.