Published on
October 6, 2016
Category
News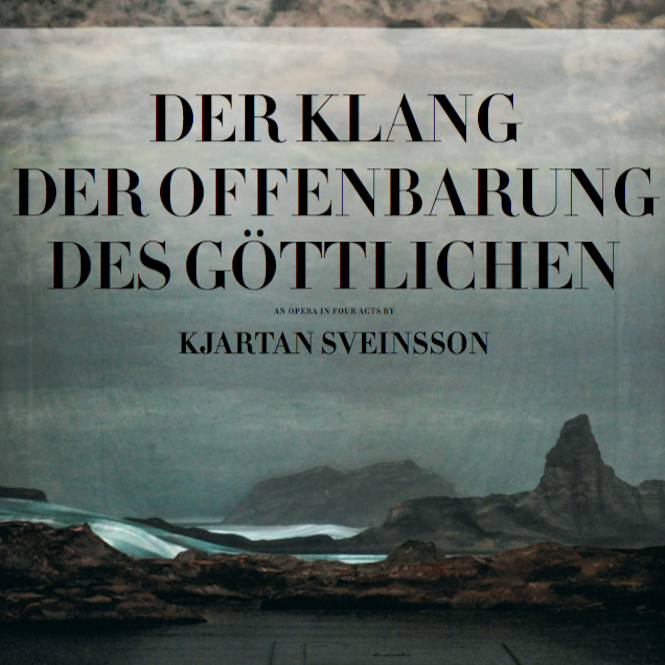 The epic Icelandic opera gets beautiful gatefold 10″ release.
Former member of Sigur Rós, Kjartan Sveinsson will releases his first solo project Der Klang der Offenbarung des Göttlichen with Ragnar Kjartansson's Bel-Air Glamour Records in collaboration with The Vinyl Factory.
The four-part opera, which translates as 'The Explosive Sonics of Divinity', was scored by Sveinsson for KJartanasson's adaptation of Icelandic author Halldór Laxness' novel World Light and was first performed in Berlin in 2014.
Both stirring in its ambition and emotive power, Der Klang, like much of Kjartansson's work, treads an unsettling line between sincerity and irony.
Under his direction, the score was performed in four acts to an empty stage, adorned with hand-painted theatrical sets rooted in German romantic clichés. Without performers, what remains is described as "a non-narrative of pure-hearted banality."
A haunting, powerful work, that will speak to fans of Sigur Rós and contemporary classical alike, Der Klang der Offenbarung des Göttlichen was performed by the German Film Orchestra Babelsberg and the Filmchor Berlin and will be released on a beautiful heavyweight double 10″ gatefold release, with artwork by Ragnar KJartansson.
See the artwork in more detail below and order your copy here.