Published on
September 26, 2016
Category
News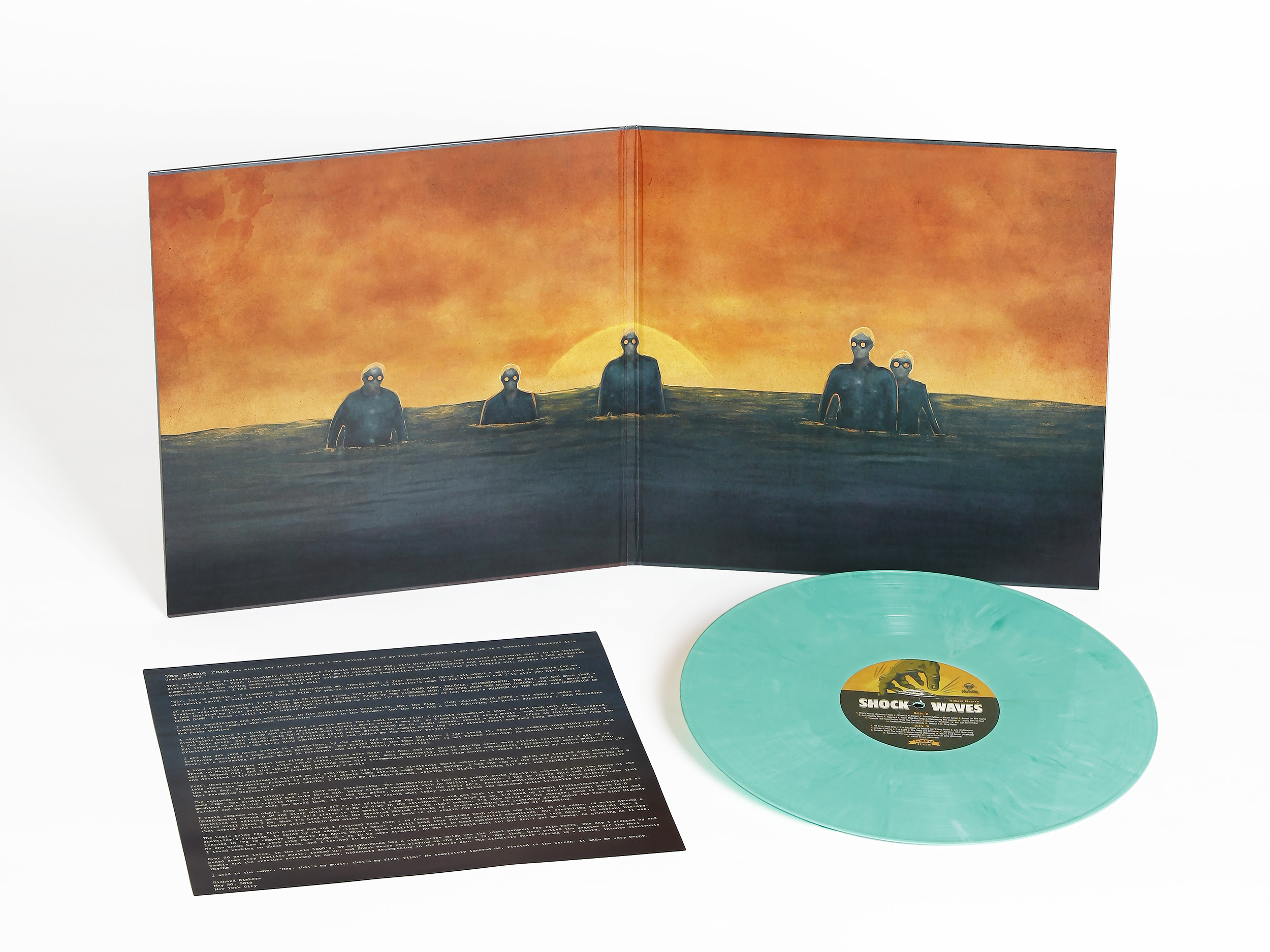 100% analogue synth score.
Waxwork Records has released the spooky electronic soundtrack for cult Nazi zombie movie Shock Waves on vinyl for the very first time. The 1977 film stars horror movie legend Peter Cushing and is directed by Ken Wiederhorn. Its entirely analogue score, composed by Richard Einhorn, was one of the first-ever electronic music soundtracks. You can hear previews below.
Previously only available on CD, Shock Waves score is now available "sea foam green" and "ocean blue splatter" vinyl. The LP package includes liner notes from Einhorn, as well as the director. Order your copy from Waxwork.
Side A
1. Shock Waves (Opening Titles)
2. Where It All Began
3. Zombie Chase
4. Death Corps
5. Arrival On The Island
6. An Unearthly Glow
7. Rescue I
8. Nazis From The Deep
9. Discovering The Captain
10. Laying Ben To Rest
11. Towards The Hotel / Dobbs Finds The Zombies
12. Danger In The Water
13. All I Can Remember
14. Neither Weapons Nor Shields
15. Rescue II
16. Dog Watch
Side B
1. Hit By A Ghost Ship
2. The Sea Spits Up What It Can't Keep Down
3. Life Underwater
4. Always Lurking
5. The Light
6. The Deep End Of Horror
7. The Grave Of A Ghost Ship
8. Awaken From The Grave
9. Shock Waves (Alternate)
10. Where It All Began (Alternate)
11. Towards The Hotel (Alternate)
12. Hit By A Ghost Ship (Alternate)
13. Death Corps (Alternate)