Published on
April 14, 2016
Category
News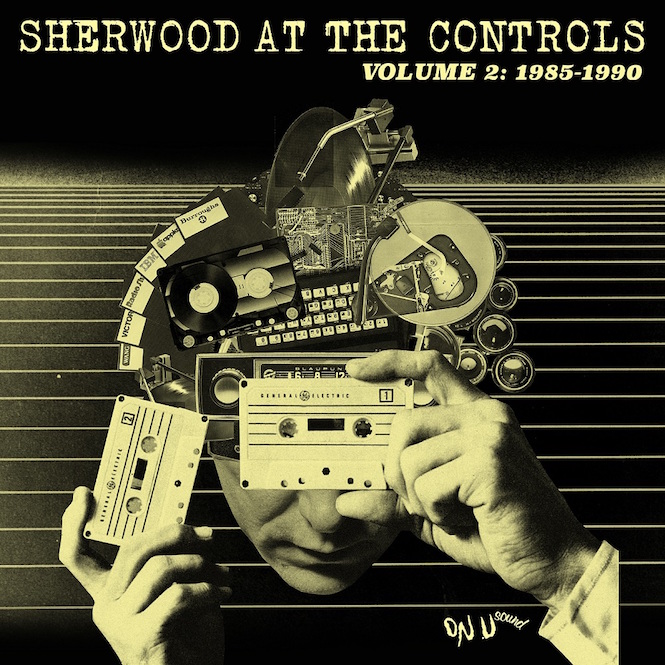 Featuring Lee 'Scratch' Perry, Ministry, Tackhead, KMFDM and more.
Adrian Sherwood will follow-up the brilliant volume one, which collected his '79–'84 productions and remixes with Sherwood At The Controls Volume 2: 1985 – 1990. This second instalment traces his later path through electro, industrial, noise, hip-hop, afrobeat and dub.
The new comp includes five completely unreleased tracks and four that have never been heard since their original vinyl release. Lee 'Scratch' Perry, Ministry, Tackhead, KMFDM, Dub Syndicate and African Head Charge all feature.
As with the first release, volume two features detailed sleeve notes that tell the story of each track alongside archival photos and label scans. The double LP also boasts wide-spined sleeves with printed inners.
Watch a quick teaser below and keep scrolling for the vinyl tracklist. You can pre-order the record, which drops on 24 June, here.
Read next: A beginner's guide to On-U Sound in 10 records
Vinyl Tracklist
A1. Mark Stewart – Hypnotised (12″ Mix) (1985)
A2. Tackhead – Mind At The End Of The Tether (1987)
A3. Doug Wimbish & Fats Comet – Don't Forget That Beat (alternate dub) (1985)
B1. Flux – The Value Of Nothing (1986)
B2. The Unknown Cases – Masimbabele 89 (Adrian Sherwood Remix) (1989)
B3. Keith LeBlanc – These Sounds (1989)
B4. The Beatnigs – Television (Dance Mix) (1988)
C1. Pankow – Girls & Boys (1987)
C2. Ministry – All Day Remix (1986)
C3. Rinf – Big Bondage (Kinky Sex Wet Mix) (1987)
C4. KMFDM – Don't Blow Your Top (Adrian Sherwood Remix) (1988)
D1. Dub Syndicate – Snatch A Style (1985)*
D2. Lee Perry – Music & Science Madness (1987)*
D3. Bim Sherman – Haunting Ground Dub (1986)*
D4. African Head Charge – Hold Some More Version (1990)*
D5. Dub Syndicate – Early Mafia (1990)*
*Previously unreleased