Published on
August 22, 2018
Category
News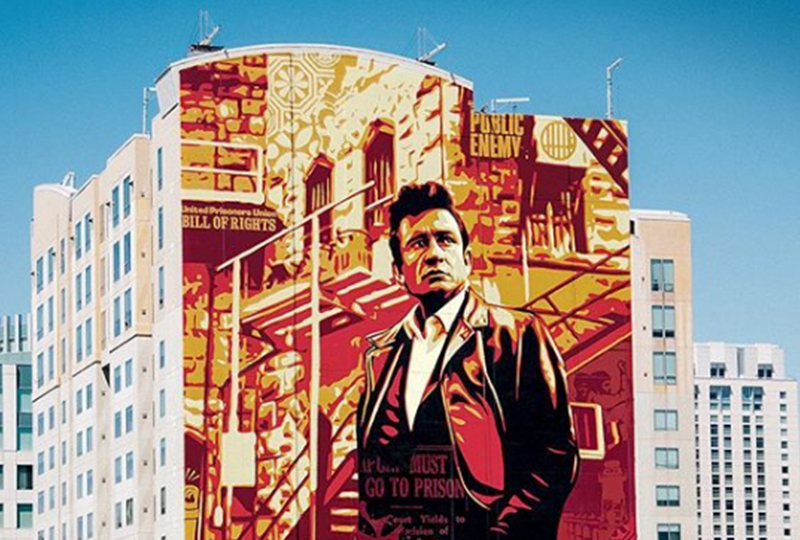 On the 50th anniversary of Live At Folsom Prison.
Shepard Fairey has revealed a 15-storey Johnny Cash mural in Sacramento, California as part of the Wide Open Walls Festival.
Based on a photo by Jim Marshall, the artwork pays tribute to the 50th anniversary of Cash's 1968 album Live At Folsom Prison.
On the 13th of January 1968, Johnny Cash performed two shows at Folsom Prison, one at 9.40am and another at 12.40pm.
Cash collected 16 songs recorded at these performances to create his critically acclaimed album Live At Folsom Prison.
Speaking about his mural Fairey explained, "I hope that this art will ignite a conversation around the need for incarceration reform. According to a recent in-depth study by the Prison Policy Initiative, America has the highest incarceration rate in the world with a shocking 2.3 million people currently imprisoned."
The artwork is part of Fairey's American Civics series, which also includes the iconic Hope poster he created for Barack Obama's 2008 presidential campaign.
A print version of the mural will also be available, with a portion of proceeds benefiting American prison reform charity Cut 50.
Head here for more info.