Published on
May 23, 2016
Category
News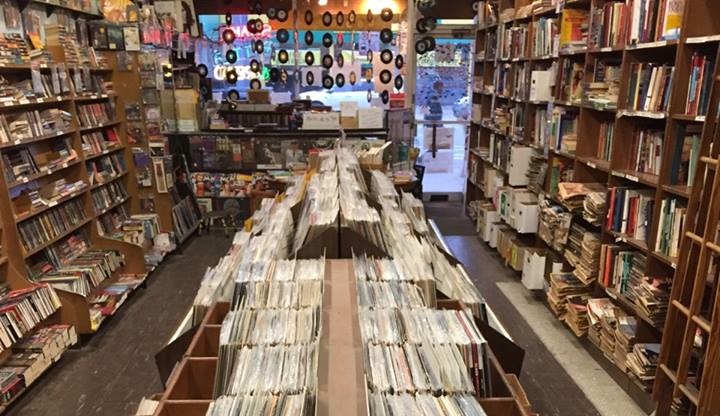 "I am trying to avoid putting it all in a dumpster!"
Chicago books and record store Shake, Rattle & Read will close its doors for good this Saturday (28 May).
Announcing the news on Facebook, owner Ric Addy also advertised that on Tuesday and Wednesday this week, he plans to open the shop from 12pm to 6pm and giveaway his entire stock for free. Customers are encouraged to bring their own boxes and bags and take whatever they like.
The shop, which turned 50 in January, has been battling against what Addy describes as the "subscription and streaming-based world" for several years now. "Kindles, iPads … I'm up against all that," he told DNAinfo at the end of last year when he first announced the closure.
"We had used CDs for a while and that's really dropped off. Now, people walk in and they go right for the vinyl. Ten years ago, I would sell a lot more CDs. … There's still people that like to have a hard copy. But as I get younger and younger audiences going to the Aragon and the Riviera, they don't even look at them. And maybe 10 or 15 percent buy vinyl."
Check out photos of the shop in the gallery below:
Shake, Rattle & Read is currently located in Uptown, Chicago:
Make sure you read our definitive guide to Chicago's best record shops.