Published on
May 23, 2016
Category
News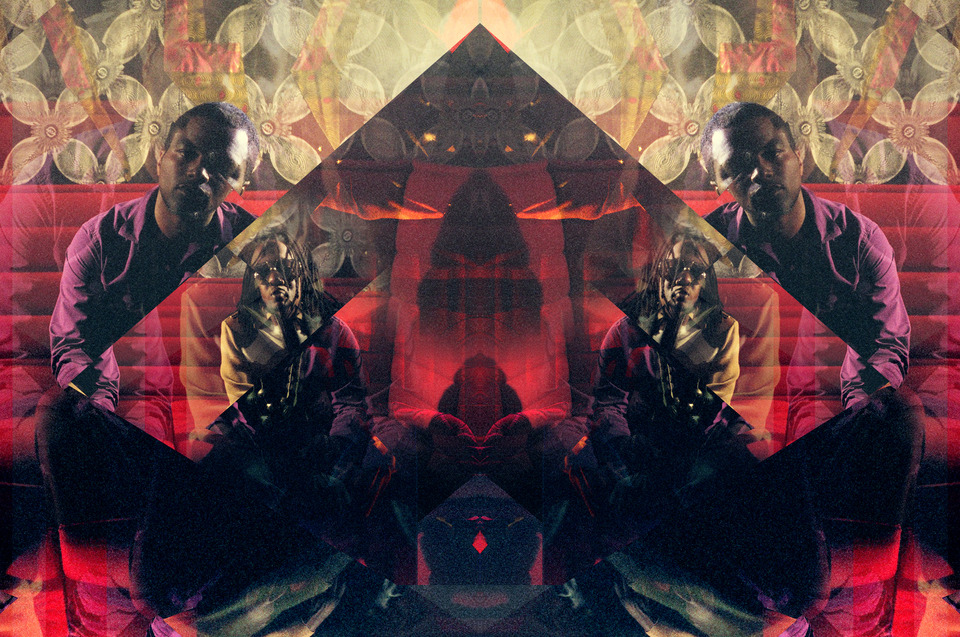 Originally published on FACT
Following up the spacey video for 'Dawn in Luxor', Shabazz Palaces announce live album.
Shabazz Palace's live performance last year at Third Man HQ in the Nashville Blue Room was recorded direct-to-acetate and will now be released as a full-length LP at the end of the spring.
Of the performance, Third Man affiliate Ben Swank says: "Shabazz Palaces' obstinately original oeuvre emanates from a fully formed higher conscious, they plant their flag in the outermost realms of the hip hop global soundscape where vibrations throb into beat-heavy explorations, chrome covered constellations of higher reveries each offering its own sonic boom."
Last week it was announced that the Seattle duo will open for Radiohead at their LA concerts in August, so this is a great preview of what's to come. Find the tracklist and artwork below.
Shabazz Palaces: Live at Third Man Records is out June 3. Pre-order now.
Listen to the live take of 'Youlogy':
Tracklist:
01 'New Black Wave'
02 'Forerunner Foray'
03 'Youlogy'
04 'Clown Music'
05 'They Come in Gold'
06 'Solemn Swears'
07 'Swerve… The Reaping of All That Is Worthwhile (Noir Notwithstanding)'
08 'Free Press and Curl'
09 'Kill White T, Parable of The Nigga Who Barrels Stay Hot, Made by [email protected]'
10 'Are You… Can You… Were You? (Felt)'
11 'Falling Up the Bean Stalk'