Published on
July 1, 2016
Category
News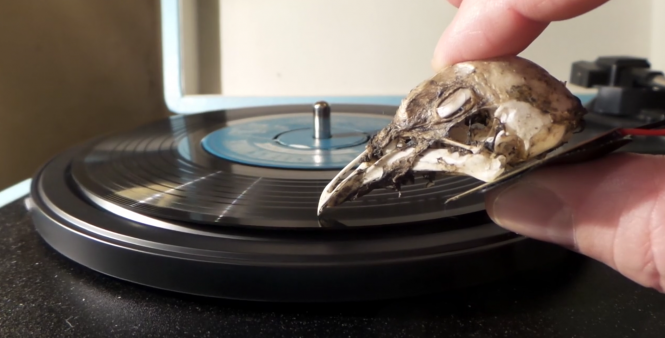 Get yourself a brand new peck-up.
When we reported earlier this week that stylus sales were flying high, this really isn't what we had in mind.
One resourceful DJ-come-ornithologist has managed to extract sound from a record by using the skull of a seagull as a pick-up. Employing the beak as a needle and rigging the skull with a contact microphone, the morbid device is surprisingly good at extracting sound from the record, which happens to be a 7″ of of British birdsong. Obviously.
Uploaded to Vimeo by Michael Ridge, the description also suggest that "in its present form the video is a prototype / rough demonstration", which makes us a little apprehensive of what else he's got up his sleeve.
Watch it below:
Seagull Skull Pickup from Michael Ridge on Vimeo.