Published on
April 11, 2016
Category
News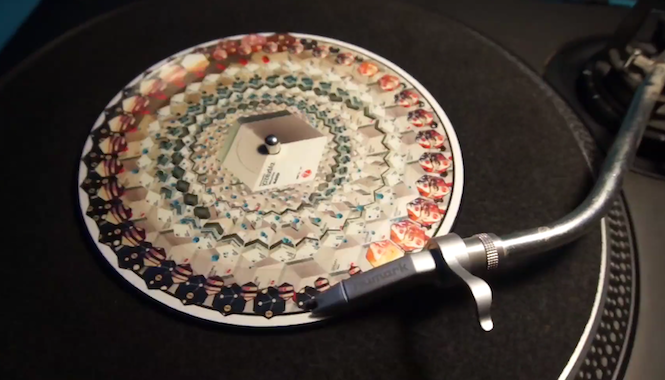 The kings of the zoetrope return.
John Malkovich may have entered the picture disc game like a big nude wrecking ball, but when it comes to animating vinyl records, no-one does it quite like Sculpture.
Over the last few years, Dan Hayhurst and Reuben Sutherland have turned the humble zoetrope from Victorian gimmick into a mind-boggling art form.
To the naked eye, their new single 'Zyprazol' is just a kaleidoscopic picture disc, but when filmed at exactly 25 frames per second, or viewed under a strobe at the same frequency, the 7″ comes to life as a dizzying animation that will leave you in a state of medically induced euphoria.
As ever, the duo have accompanied the release with a similarly impressive video teaser that shows the 7″ in action. Click here to get your copy and here to see 10 other utterly mind-bending zoetropes.